Best Cheese Lasagna Recipe
by Editorial Staff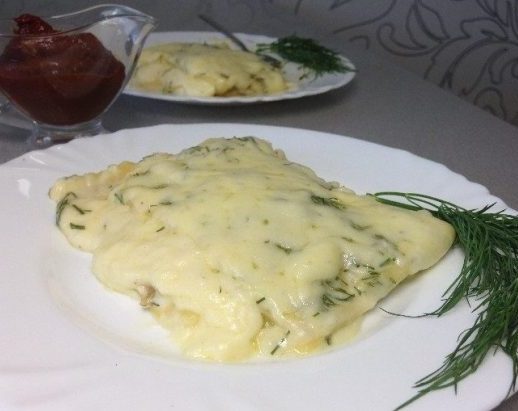 A delicious Italian dish can be prepared with different fillings. One of the simplest is cheese. This dish is easy to prepare and turns out to be tender and satisfying. A great option for a vegetarian lunch.
Ingredients
Lasagne Sheets – 18 Pieces
Hard cheese – 300 Grams
Butter – 100 grams
Wheat flour – 70 grams
Milk – 600-700 Milliliters
Dill greens – 50 grams
Salt – 0.5 Teaspoons
Ground black pepper – 2-3 Pinch (to taste)
Ground nutmeg – 2 Pinches (to taste)
Instructions
The first step is to prepare the Bechamel sauce. In a deep frying pan or in a ladle, melt the butter and add flour, stir and fry over low heat for 2-3 minutes. And we begin to pour in the milk in small portions. At the same time, mix the "Béchamel" whisk all the time so that no lumps form. Add salt, pepper, and nutmeg.
Boil sheets for lasagna in salted water for 2-3 minutes. We will not cook all at once, but 4-5 pieces each. We layout the boiled sheets on the table surface.
Rub the cheese on a coarse grater.

Lubricate the lasagna baking dish with butter, lay the boiled sheets on it in a continuous layer. Spread part of Bechamel sauce on the sheets, sprinkle with cheese, again sheets, Bechamel, cheese. Do not sprinkle the last layer with cheese.

Mix "Béchamel" for the top layer of lasagna with chopped dill. We put the form in an oven preheated to 180 degrees and bake the lasagne for 30 minutes. Then sprinkle with cheese and bake for another 10-15 minutes. For lasagne with a golden-brown crust, then bake a little longer.
Also Like
Comments for "Best Cheese Lasagna Recipe"