Kefir Marshmallow
by Editorial Staff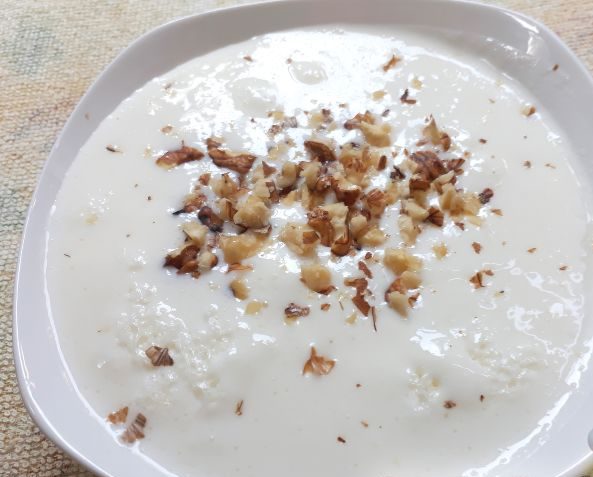 I tried to make kefir marshmallows. I got a creamy dessert – very tasty and healthy, but not like marshmallows. It will appeal even to those who do not like kefir.
Ingredients
Kefir 2.5% – 900 ml
Sour cream 15% – 0.75 cups
Sugar – 1 glass
Gelatin – 1-2 tbsp
Water – 3 tbsp
Vanilla sugar – 1 sachet
Directions
Prepare products for soufflé-marshmallow with sour cream and kefir.

How to make homemade kefir marshmallows with sour cream:
Soak gelatin in warm water for 30-40 minutes.
Then over low heat, stirring continuously.
Remove from heat and cool to room temperature.
Mix kefir, sour cream, plain and vanilla sugar.
Beat the mass with a whisk or mixer for 5-6 minutes.
Continuing to beat, add gelatin in a thin stream and beat for another 4-5 minutes.
Put the soufflé in bowls or glasses and refrigerate for 5-8 hours or better overnight.
Sprinkle the finished soufflé-marshmallow with sour cream and kefir with chopped nuts.
Bon Appetit!
Also Like
Comments for "Kefir Marshmallow"