Milk Yogurt Jelly with Coffee (on Agar-Agar)
by Editorial Staff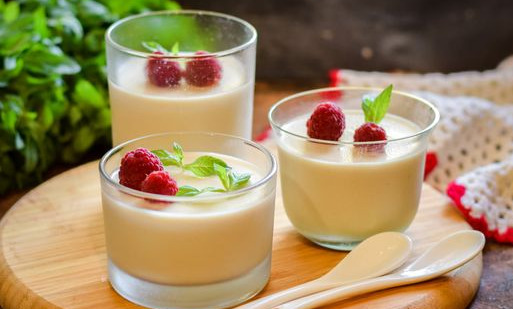 Today we will prepare an appetizing, beautiful, tender milk-yogurt jelly with coffee, which will be both a wonderful dessert and a light snack. It's simple and pretty fast. The dessert is prepared on the basis of agar-agar. We use natural yogurt without fruit additives. Take note of this simple recipe, I hope you enjoy it.
Cook: 30 minutes
Servings: 3
Ingredients
Directions
Pour milk into a saucepan, add agar-agar immediately.
Bring the milk to a boil, stirring constantly. Turn off the fire. Cool milk with agar-agar.
Pour boiling water into a cup, add coffee, and add sugar – mix well.
When the milk has cooled, pour the coffee into the pan with the milk, stir.
Add yogurt.
Stir everything well with a whisk.
Pour the milk yogurt jelly into glasses and refrigerate for 5 hours.
After a while, serve the dessert to the table, decorating to your liking.
Enjoy your meal!
Also Like
Comments for "Milk Yogurt Jelly with Coffee (on Agar-Agar)"