Wheat-Rye Bread with Yogurt
by Editorial Staff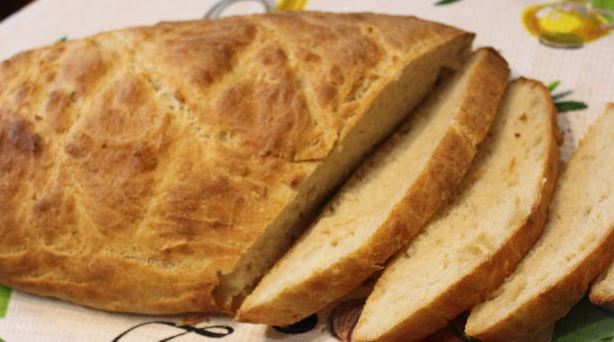 Wheat-rye yogurt bread can be easily made by hand. The bread is light, airy, and tasty. My family really likes yogurt bread.
Ingredients
Wheat flour – 300 g
Rye flour – 100 g
Dry yeast – 1 teaspoon
Salt – 2/3 teaspoon
Natural yogurt – 300 g
Melted butter – 2 tablespoon.
Directions
Mix flour with salt and dry yeast. Pour in melted (not hot) butter and yogurt. Knead the dough.

Place the dough in a warm place for 6 hours to rise. (To make the dough come faster, you can use the multicooker by turning on the "Multicooker" mode for 3 hours and setting the temperature to 35 degrees.)
The dough should increase in volume by about 4 times. Cover a baking sheet with parchment, lay out the dough, forming a bread. You can make cuts on top. Leave the dough at room temperature for 30 minutes.
Preheat the oven to 230 degrees and bake the wheat-rye bread for 15-20 minutes. Bottom, under a baking sheet with dough, place a container of large dia with water for evaporation. After 30 minutes, remove the wheat-rye bread on yogurt from the oven, cover with a towel, cool on a wire rack.
Wheat-rye bread on yogurt does not dry out and looks very beautiful. Cut the bread and serve.
Bon Appetit!
Also Like
Comments for "Wheat-Rye Bread with Yogurt"