Smoothie with Kiwi and Banana
by Editorial Staff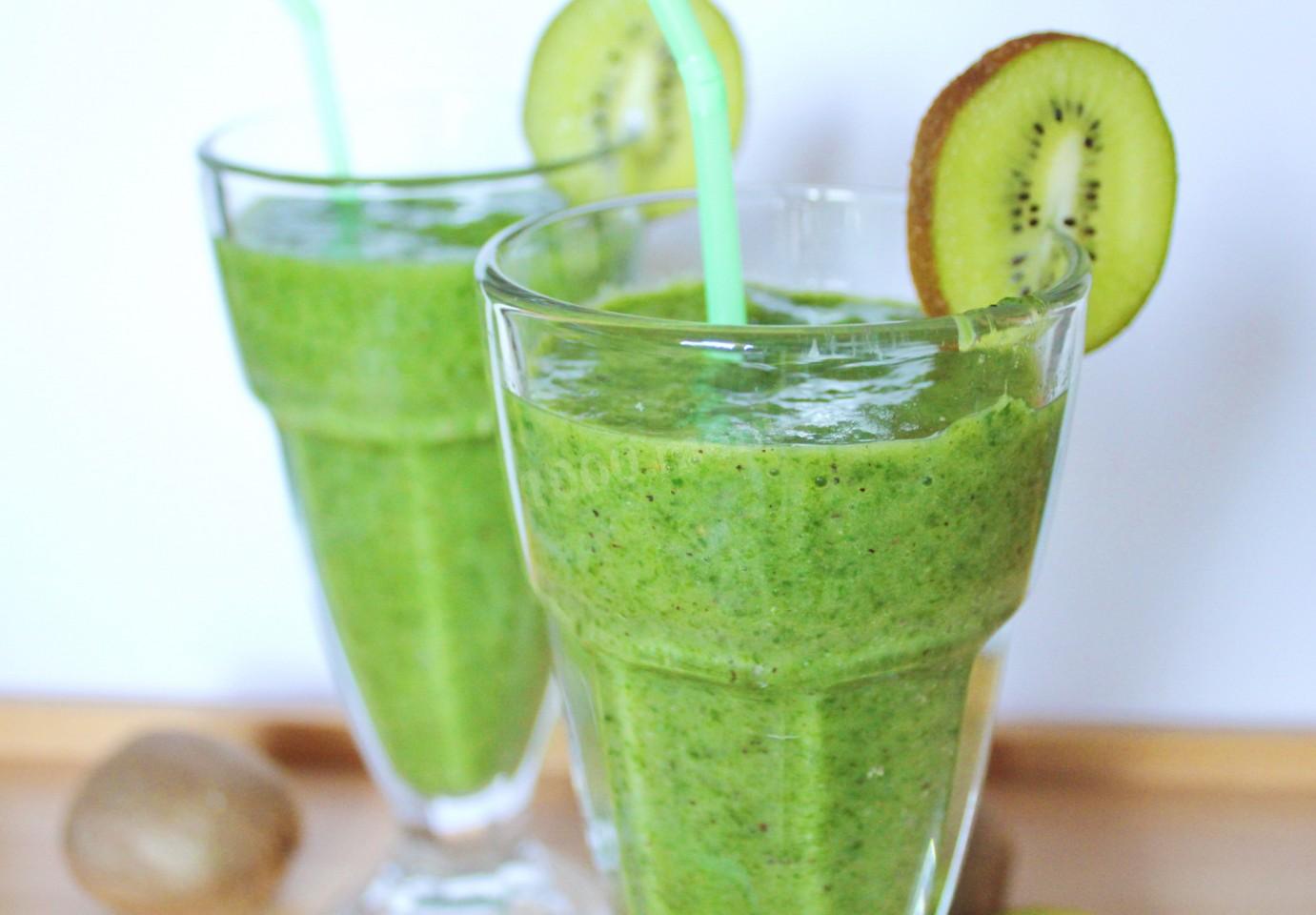 Try it! Exotic, tasty, and incredibly healthy! This recipe will be of interest to everyone who loves healthy and healthy breakfasts! After such a breakfast, you will not want to sleep again, but on the contrary, you will be full of energy and feel full!
Cook: 10 minutes
Servings: 2
Ingredients
Bananas 1 pc.
Kiwi 5 pcs
Spinach 75 gr
Directions
We prepare all the ingredients. My kiwi, banana and defrost spinach beforehand. Although, if you have a powerful blender, you can use a frozen one. If you are using fresh spinach, rinse it thoroughly with running water.
We clean banana and kiwi from skins. Cut the banana and kiwi into slices. A banana can simply be broken into a few pieces, and the kiwi can be thrown whole if it is small. It is better to use a banana completely ripe or slightly overripe, so it will be as healthy and sweet as possible.
Put all the ingredients in a blender. If you like a thinner smoothie, then you can add some apple juice (preferably freshly squeezed), because when water is added, the beneficial properties of spinach are lost.
And we blend it thoroughly. Here's what we get. Now you can pour into glasses, decorate as desired, and consume through a straw.
Also Like
Comments for "Smoothie with Kiwi and Banana"