Cheesecake without Baking with Condensed Milk
by Editorial Staff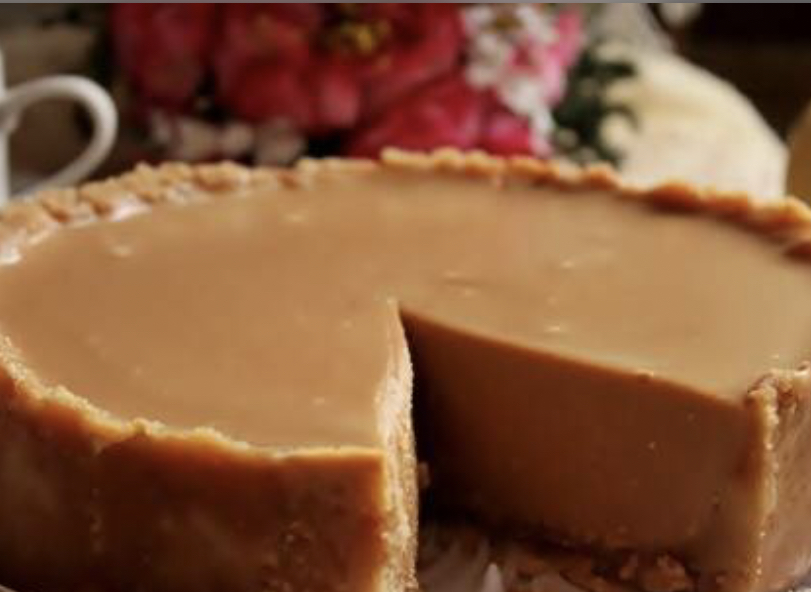 An incredibly light dessert, both in its consistency and in the method of preparation. Make it in the evening, and in the morning you can invite your friends for a cup of coffee or tea with an amazingly delicious cheesecake.
Ingredients
Condensed milk boiled 300 Gram
Curd 300 Gram
Cream 100 Milliliters
Shortbread cookies 250-300 Gram
Butter 150-200 Grams
Instant gelatin 1.5 tbsp
Directions
First, let's prepare the base. Put the cookies in a blender bowl and grind them to a crumb state.
Now we need to melt the butter and add it to the chopped liver, mix everything until smooth. You also need to soak the gelatin and cook it according to the instructions.
Put the base of cookies and butter in a bowl, and put cottage cheese, condensed milk in a blender, pour in cream. We mix all the ingredients, and then add the gelatin and mix everything again until smooth.
We line the baking dish with cling film, lay the base on it and carefully level it over the entire surface of the mold, make the sides. Pour the prepared mass of condensed milk, cottage cheese and cream onto the base.
Now we put the cheesecake in the refrigerator for at least 4-5 hours, or better all night.
Here's a delicious yummy you will get in the morning.
Enjoy your meal!
Also Like
Comments for "Cheesecake without Baking with Condensed Milk"