Fried Pork Ears
by Editorial Staff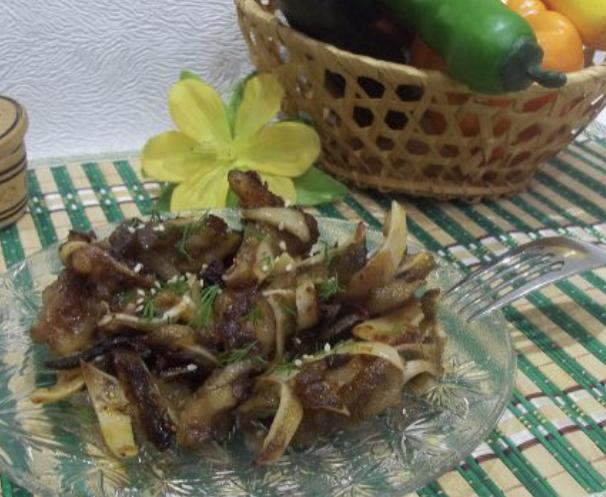 A delicious snack is fried pork ears, which are perfect with a fresh frothy beer.
Ingredients
Pork ear – 1 pc.
Onions – 1 pc.
Garlic – 1 clove
Allspice peas – 4 pcs.
Bay leaf – 2 pcs.
Carnation – 1 bud
Salt to taste
Ground black pepper – to taste
Tomato paste – 1 teaspoon
Sour cream – 1 teaspoon
Vegetable oil – for frying
Directions
Wash your pig's ear well, especially in the ear canals. If there is a black tan, clean it. Place the ear in a saucepan, add the peeled onion and garlic to it. Cover everything with water and cook for about 1 hour. Then season with salt and black pepper and cook for another hour.
When the ear is cooked, cool and cut into strips.
Pour vegetable oil into the pan and send the chopped ears to fry. Add sour cream and tomato paste. Season with salt and pepper and brown the ears until golden brown, about 10 minutes.

Serve the fried pork ears by placing them on a platter and sprinkling them with sesame seeds.
Enjoy your meal
Also Like
Comments for "Fried Pork Ears"