Mexican Steak Burrito
by Editorial Staff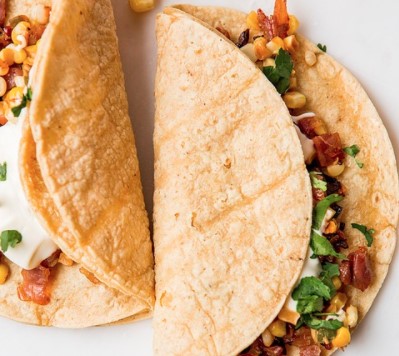 Today we want to tell you about the burrito recipe, which we ourselves would not mind cooking this weekend: we know that it will be delicious and satisfying.
Ingredients
680 g Ribeye steak
Steak seasoning 1/4 teaspoon
1 onion
1 red bell pepper
1 avocado
200 g hard cheese
200 g semi-hard cheese
5 sprigs of cilantro
4 tortillas
salt and pepper to taste
sour cream
Directions
Cut the beef into thin slices. Sprinkle with spices, salt, and pepper. Leave the meat for 10 minutes.
Chop the onion into half rings, avocado, and bell pepper – in large pieces, grate the cheese on a coarse grater. Chop the cilantro.
Preheat a skillet and sauté the peppers and onions over medium heat for 5 minutes. Add cilantro and stir. If vegetable juice remains in the pan, remove it with a paper towel. Then add the meat, sauté it well and sprinkle the filling with cheese.
Preheat the tortillas in a dry skillet. Top with hot filling and avocado. Wrap and serve with sour cream. Bon Appetit!
Also Like
Comments for "Mexican Steak Burrito"