The traditional Egyptian cuisine is really interesting. Oriental dishes are fragrant, hearty, sometimes non-standard, but very tasty. We will tell you what is worth trying in Egyptian hotels and restaurants of national cuisine. At the same time, we will advise what products you should take with you as gastronomic souvenirs in order to cook Egyptian dishes at home.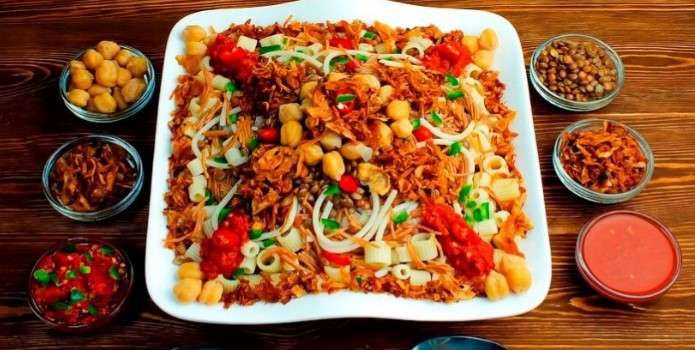 Koshary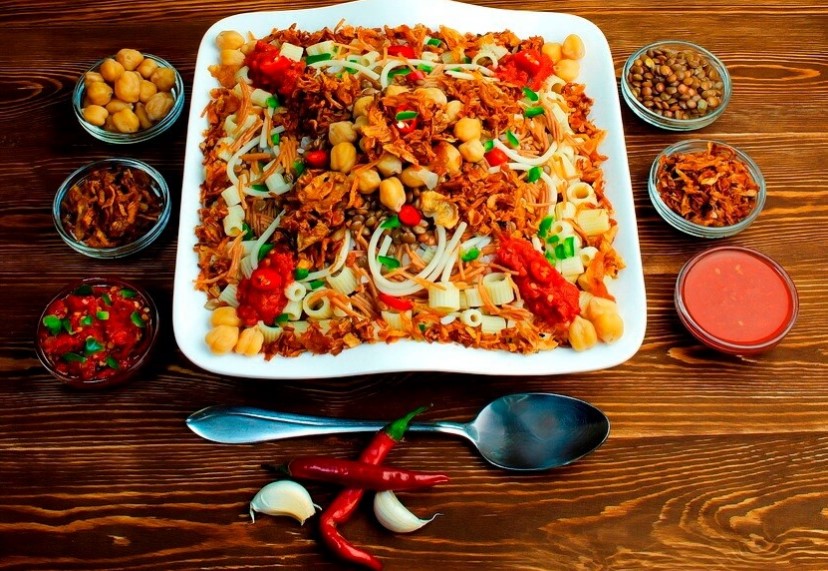 An Egyptian dish made from a mixture of rice, pasta, lentils, and spices in the tomato-vinegar sauce. It doesn't sound very impressive, but it's actually delicious. Sometimes fried chickpeas or crispy onions are added to it. Koshari is often served in hotels in Egypt as a cold or hot side dish. As a rule, both options are present at the buffet. Trying this national dish is worth at least because of the unusual combination and delicious sauce.
Kofta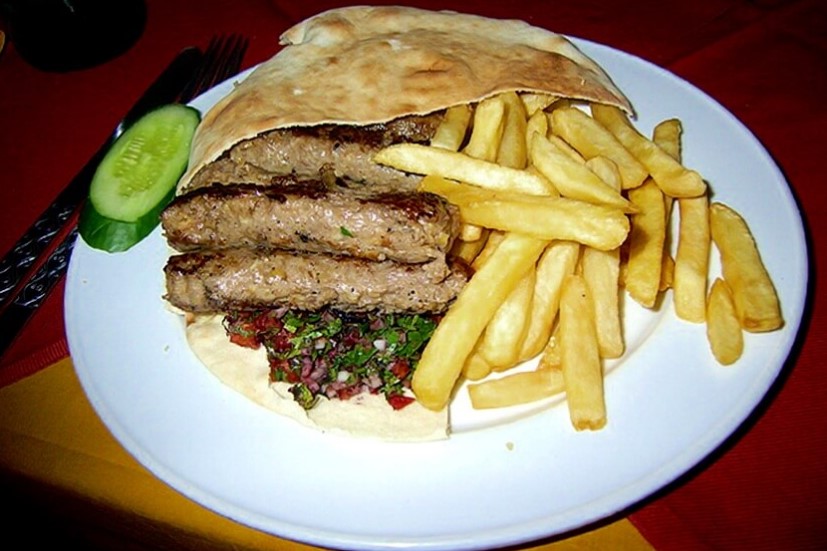 The Egyptian dish of kofta can look different: in the form of cutlets, chopped sausages, or small meatballs. Usually made with lamb, sometimes chicken or beef. Onions, herbs, peppers are added to the minced meat, and then fried on the grill. This yummy is often served to tourists in hotels in Hurghada and Sharm el-Sheikh. Sometimes kofta is fried on a large grill on the street, but more often than not, these Egyptian cutlets can be found in the same place as other hot dishes.
Kibbeh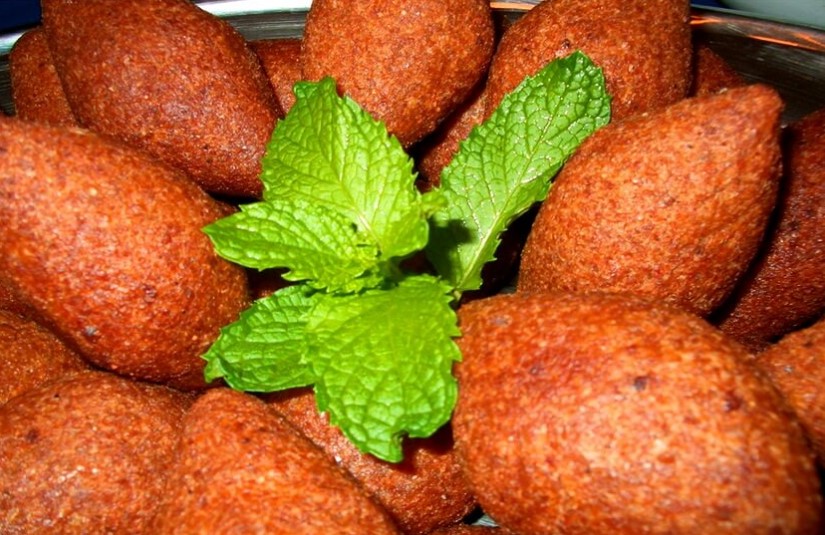 National Egyptian bulgur cutlets with minced meat, onions, and spices. Most often, the meat filling is inside, and a "shell" is prepared from the cereal. The cutlets are usually very large. Traditional kibbeh is prepared with lamb, less often with beef or goat meat. Eat it with stewed vegetables or rice. In hotels in Egypt, this dish is often on the buffet, we recommend trying it.
Molokhia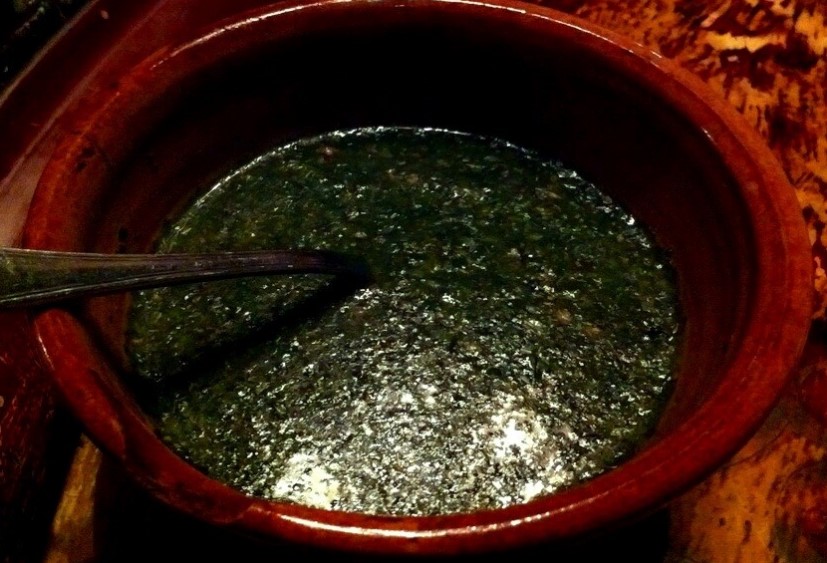 Egyptian green soup is always popular with tourists. It is made from crushed jute leaves with garlic and spices. The broth in different regions of Egypt is cooked in its own way: on chicken, lamb, rabbit. And in the vicinity of Alexandria and Port Cid – exclusively on fish. Fancy molokhia is served with rice or Egyptian bread. Green soup is rarely brewed in hotels in Egypt. Usually only for gala dinners of national cuisine.
At home, you can buy a pack of dried jute leaves (Molokhia). They can be found in large supermarkets in Cairo, Hurghada, Sharm el-Sheikh, Alexandria, and sometimes in souvenir shops.
Foul Mudammas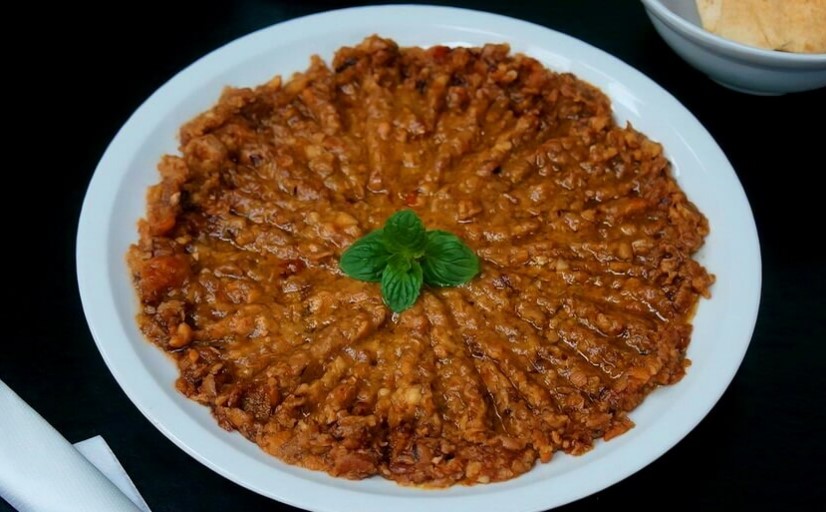 Most often, this Egyptian bean porridge is served with breakfast. It is prepared with the addition of lemon juice, olive oil, garlic, and sometimes tomato paste. Often, the beans are ground into porridge, but often they are found whole. Foul Mudammas in Egypt are usually eaten with flat cakes, eggs, vegetables. For lunch, this national dish is very rarely served; for dinner, it is not eaten.
Foul Mudammas are easy to make at home. To do this, you can bring some beans, concentrated lemon juice, spices from Egypt.
Egyptian Cheese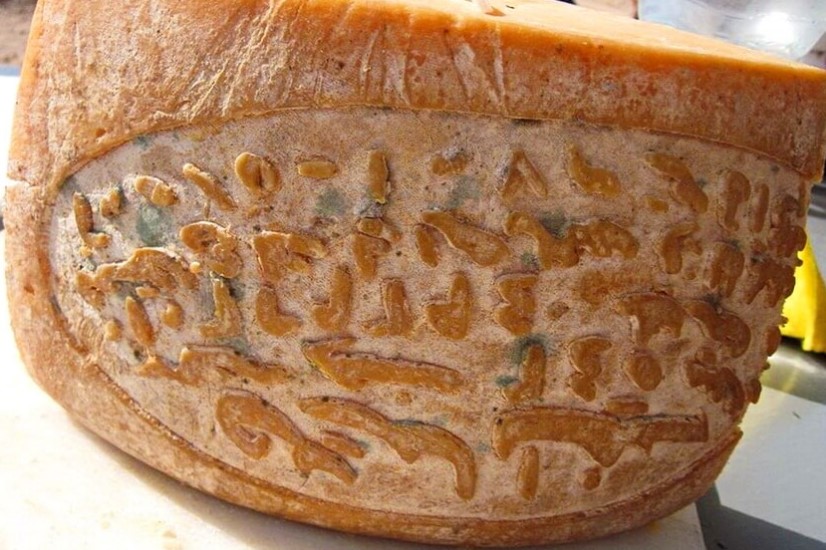 Be sure to try two types of cheese in Egypt: gibna Rumi (pictured) and gibna domiati. And also the dishes in which they are included. Gibna Rumi (or "ras") is a hard, aged cheese that will be easy to bring home. Differs in a harsh smell, salty, yellow. Gibna domiati is a soft curd Egyptian cheese based on buffalo milk. It is often served in hotels in Sharm El Sheikh and Hurghada on a buffet basis. It is also added to salads with vegetables, sambusac (thin flat cake) is baked with it. Cheese is one of the main delicacies of Egypt, be sure to try it.
Both types of cheese can be found in supermarkets. If you decide to take it home, be sure to check it in your luggage.
Fattah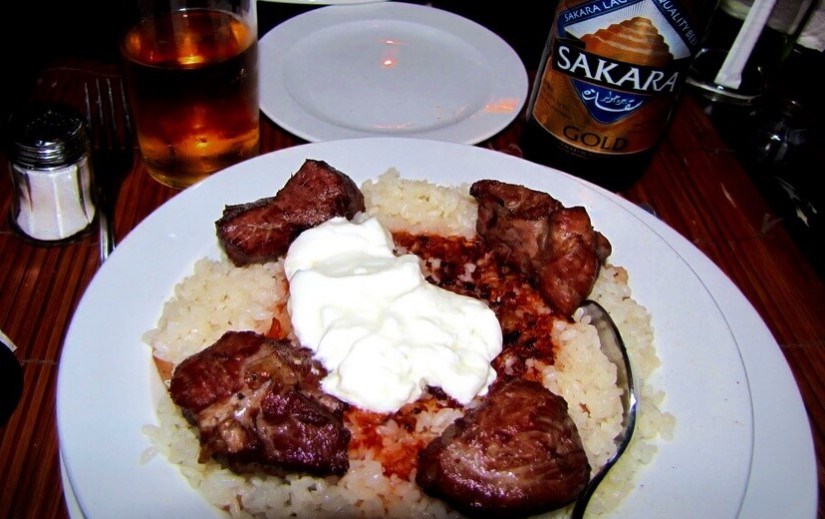 A national dish that is usually prepared in Egypt on holidays. In hotels, you can try it either at dinners dedicated to traditional cuisine or on days of religious Muslim celebrations. Fattah uses dried tortillas (Egyptian bread) as a base, on which rice is laid out, and then large pieces of lamb. The dish is poured with thick meat sauce.
The famous Egyptian bread is popular street food in Egypt, so you can buy it almost everywhere here. If you want to bring the cakes home, you can do it on the day of departure. It is convenient to carry them in hand luggage.
Baba Ganoush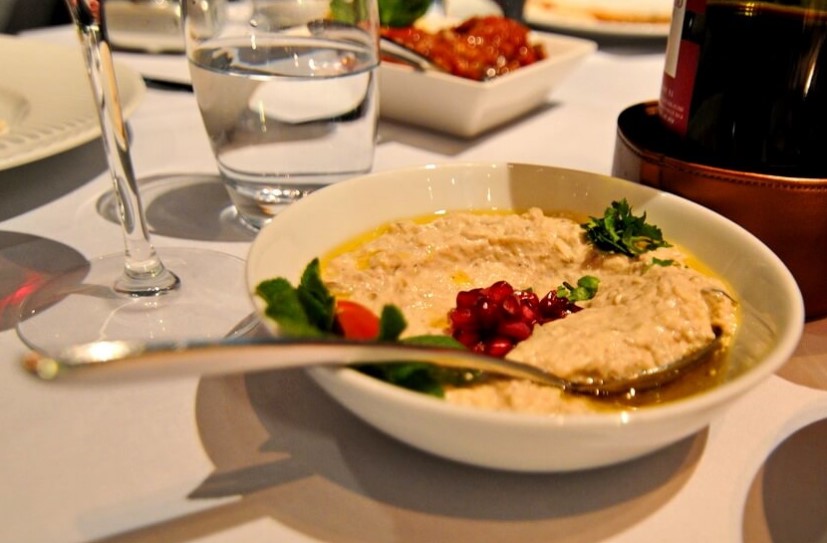 In Egypt, eggplant snacks are very tasty. Baba Ganoush is one of them. Eggplants for her are first baked, and then mashed, mixed with tahini paste, lemon juice, aromatic spices. This dish can be used as a side dish. You should also try these eggplants with Egyptian bread – very tasty. Usually, this dish in hotels can be found in the salads or pickles section.
To cook eggplant at home like in Egypt, you can buy tahini paste in a glass jar at the supermarket. As well as concentrated lemon juice.
Hawawshi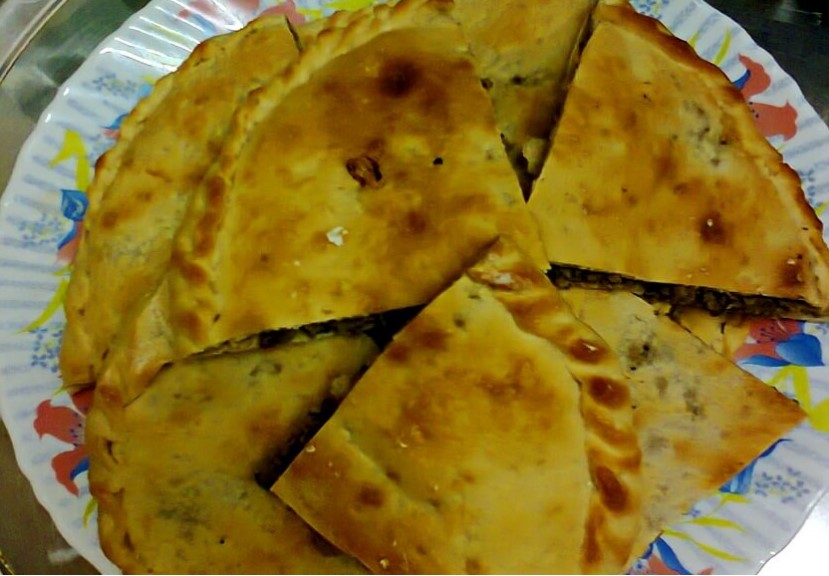 This dish is considered one of the most recognizable in Egypt. Hawavshi is prepared in the form of a whole round pie or small pot-bellied pies. Filling – ground beef or lamb with tomatoes, onions, spices. The dough is thin, fresh. Egyptian pies are somewhat reminiscent of Ossetian ones. They can be tasted both warm and cold.
Mombar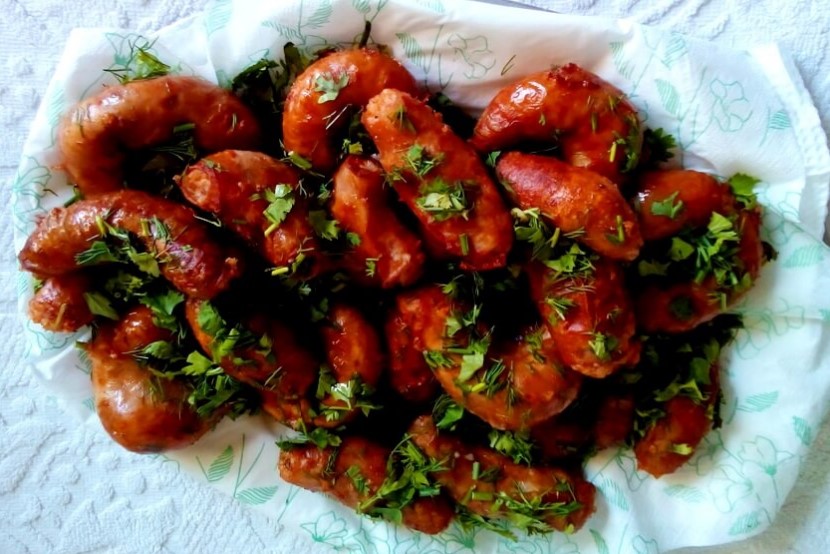 National Egyptian sausages are popular with many tourists. Cow or lamb intestine (it sounds unappetizing, but natural sausages are prepared only from such a shell) starts with rice with vegetables, minced meat, and spices. Mombar is first boiled and then grilled or deep-fried. The sausages are aromatic, crispy, and tasty. They can be tasted in Egypt at a hotel or national restaurant.
Also Like