Spicy American Beef Recipe.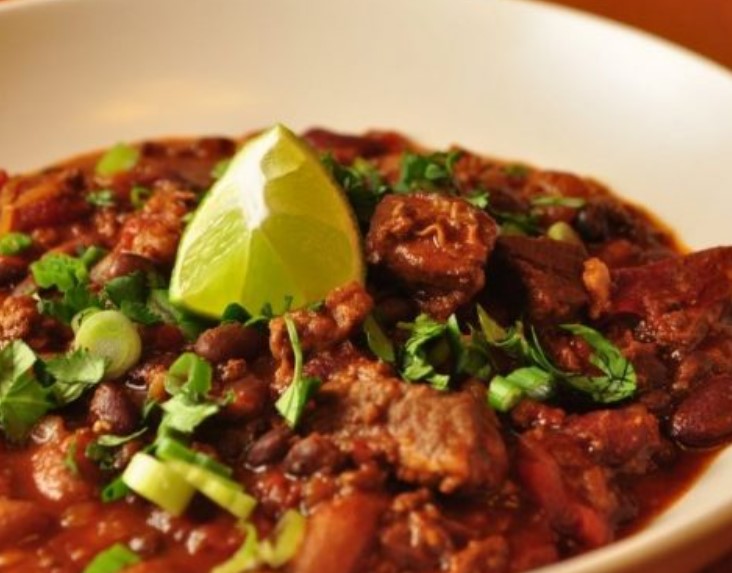 Cook: 30 mins
Servings: 10 mins
Ingredients
Beef (minced meat) – 1 Kilogram
Onion – 1 Piece
Tomato paste – 1 Piece
Chili powder – 1
Ground cumin – 1 Teaspoon
Garlic – 3 Pieces
Green Pepper – 2 Pieces
Tomatoes (in a jar) – 1 Piece
Beef broth – 1 Piece
Cayenne Pepper – 1 Teaspoon
Oregano – 1 Art. the spoon
Directions
Ingredients
Dice the onion, garlic and green pepper.

Fry in oil for 5 minutes.
Add the ground beef to the pan.
While the minced meat is fried, prepare the spices.
Keep them close at hand.
Drain excess minced fat from the skillet. Then add the rest of the ingredients (tomato, pepper).
Cook the chili for 2 hours over low heat.
Do not lose sight of the pan so as not to miss the moment of readiness.
We decorate and serve the dish to the table.
Bon Appetit!
Also Like
Comments for "Chile"