One of the most popular dogs in our country and the world, in general, is the Yorkshire Terrier. As a pet, this animal is difficult to find a replacement for. It may sound subjective, but as a Yorkshire owner and veterinarian in the past, I cannot bring up a single breed of dog that combines advantages such as affection, intelligence, ease of care, and low cost of maintenance. And now about the essentials – how to feed Yorkie? This is the first and most important question that all owners of these pets should answer themselves because proper nutrition for this particular breed is the key to good health. Often this phrase is perceived superficially, so let's strengthen its meaning by saying – food for York is EVERYTHING!
We are faced with a choice – natural food or industrial feed? The best way to feed York is a question that each individual must answer to himself. Despite many controversies, all pros and cons, both natural and dry food are perfect for the Yorkshire Terrier, the only question is quality. The nutritional requirements of this breed are quite high, so some food from the table or economy class feed will not work here. And now in more detail …
Feeding Yorkie with Natural Food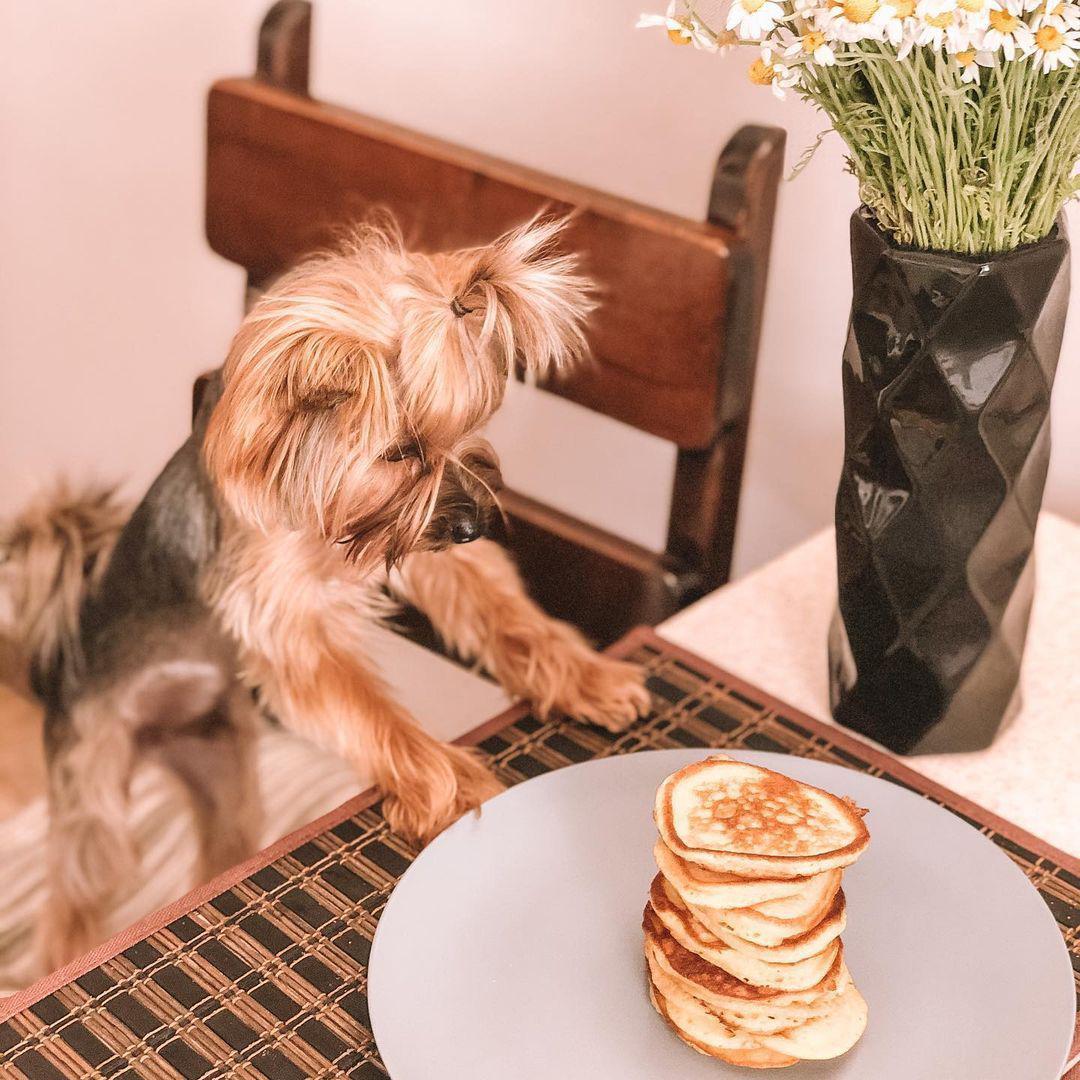 The York diet must include foods such as:
meat (50% of the total diet per month) with a small amount of fat, beef is the best choice (it should be given raw, pre-frozen);
meat offal (as addition and variety to meat) – kidneys, heart, udder, liver;
vegetables and fruits (25% of the total diet per month) – carrots, zucchini, beets, apples, and bananas;
cereals (about 10% of the total diet per month) – give boiled;
dairy products (about 10% of the total diet per month) – low-fat kefir and fermented baked milk;
boiled egg yolk (once a week will be more than enough);
boiled sea fish.
Prohibited foods for Yorkies:
all kinds of salinity and smoked meats;
milk;
sweets of any type, especially chocolate;
potatoes;
beans;
oatmeal and pearl barley;
fatty meat, in particular, pork;
egg white.
How to feed York with natural food:
They often ask – how many times to feed York, and so, do not overfeed your pet, even if you really want to. The optimal frequent feeding of an adult is 2 times a day; puppies and juniors (up to 1-year-old) are fed 3 times a day.
The serving size should be no more than 20 grams per 1 kg of weight (if there are no scales, then it is better to purchase them since this is a very important point).
Meat or fish should be well chopped, but without fanaticism, you do not need to make minced meat from these products.
It is very important to stick to one type of diet. With special supervision, it is necessary to monitor the introduction of new products or treats.
If you decide to change the type of food, then think 10 times, since this process is very painful, and very rarely goes without incident.
In general, if you follow all the above instructions and give exclusively necessary products, then everything will be fine with the health of York, but it is worth knowing that natural food has its drawbacks. The main one is the occurrence of allergies. Even using all of the recommended foods, there is a fairly high probability that a particular food is or will be an allergen and it will be extremely difficult to find it. There is nothing you can do about it, this is the breed.
Yorkie Food Feed
Let's immediately answer the question – what dry food to feed York? It should be of high quality (premium or super-premium class) and preferably hypoallergenic, ideally, it should be specialized, that is, developed exclusively for this breed. Premium hypoallergenic dog food can be found among the following brands:
Royal Canin;
1-st Choice;
Brit;
Josera;
Profine;
Pro Plan (Purina);
Josera.
If the selected food from a particular brand suits the pet's taste, then it should be adhered to for life. The exception is the testimony of the veterinarian and the whims of the pet. It often happens that a healthy Yorke simply refuses to eat already bored. If the variety of tastes within the same brand does not help, then you have to change it, there is nothing you can do about it. This must be done correctly and only under the supervision of a doctor.
There is no need to carefully describe the advantages and disadvantages of an industrial diet for a dog, we will highlight only the main ones. Among the disadvantages of high-quality industrial food is the high price, not everyone can afford 600 UAH per month for their dog. Advantages: food is convenient and practical, in a sense it is more useful for the animal than natural food since the manufacturers of high-quality food have accurately calculated the amount of all the necessary trace elements, including vitamins. Unfortunately, it is impossible to say about the accuracy of food elements in a natural dog, but this breed is one of those whose body is very scrupulous.
Feeding Yorkie Puppies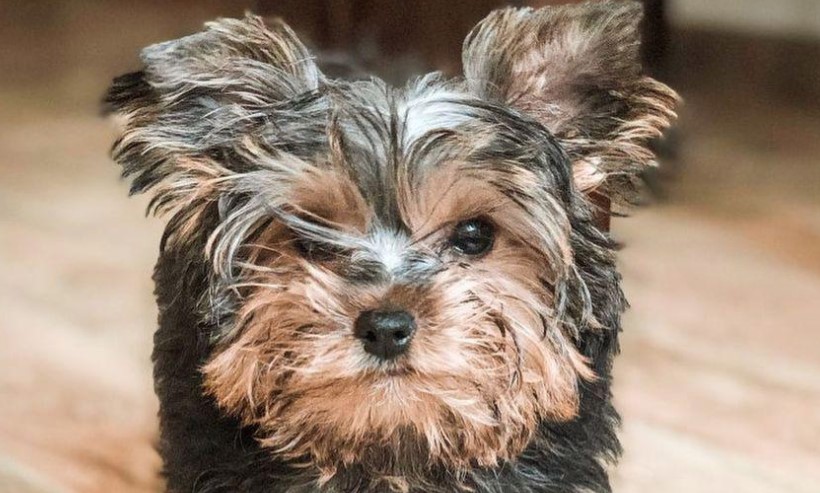 The Yorkie puppy spends the first days and months with his mother. The life of tiny babies weighing from 80 to 120 grams depends entirely on the amount of milk in the mother. The sucking reflex in babies is innate, however, if you notice that the Yorkie cannot cope on its own, gently hold it near the fullest nipple.
In general, there should be no problems at the stage of natural feeding. The first two weeks are very indicative, so puppies need to be weighed daily. A normal weight gain is considered to be at least 5 grams per day, after a two-week milestone – at least 10 grams per day.
If suddenly a situation arises when the bitch cannot independently feed the puppies, it is necessary to introduce her milk substitute into the diet and feed them every 1-2 hours. It is desirable that the puppies feed on colostrum for at least a day, otherwise, they may not survive with a high probability.
How can you help your baby? Prepare a milk mixture from cow's or goat's milk, one-yolk, cream, 40% glucose solution and oil solutions of vitamins A and D. Be sure to heat the mixture to 30-35 degrees.
Also Like