Avocado Spinach Vitamin Smoothie
by Editorial Staff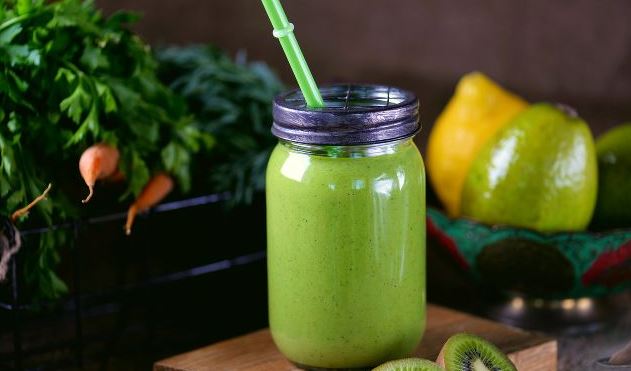 Recently, smoothies have become very popular in our country. The avocado and spinach smoothie is not only delicious, it's also very healthy. If you are an adherent of a healthy diet or do not eat meat, then this recipe is definitely for you.
Cook: 5 minutes
Servings: 2
Ingredients
Avocado – 1-2 pcs.
Apple – 1 pc.
Kiwi – 2 pcs.
Spinach – 20 g
Mineral water (still) – 0.5-1 glass
Olive oil – 1-2 tbsp
Liquid honey – 1-2 tbsp
Sea salt – a pinch
Lemon juice – optional
Directions
Cut the kiwi into two parts, scoop out all the flesh with a teaspoon.

Cut the apple, remove the core, cut into small pieces. (You can peel the skin if you want, but I don't.)
Add honey, olive oil, a pinch of sea salt, and a little lemon juice to a blender if you want to set off a sour smoothie. Peel the avocado, cut into large pieces, put in a blender.

Pouring a little mineral water without gas, beat the smoothie to the desired consistency. If bubbles form on the surface, stir the smoothie with a fork to remove them.
Pour the prepared avocado, kiwi, and spinach smoothie into convenient glasses or jars and serve with a smoothie or spoon.
Also Like
Comments for "Avocado Spinach Vitamin Smoothie"