Vietnam is one of the largest countries where coffee is produced and drunk. A favorite pastime of the Hanoi people is to sit in cafes and enjoy a coffee while mad traffic rushes through the busy streets. The most famous type of coffee is ca phe sua da or iced coffee, but there are many other unusual varieties.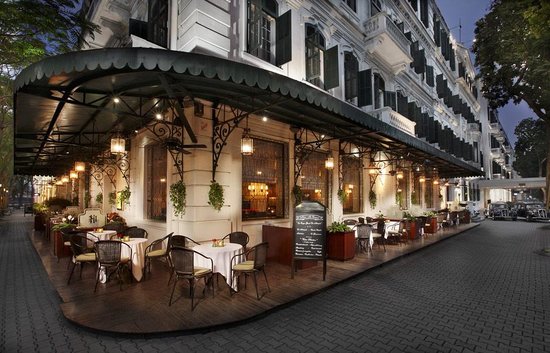 Egg Cafe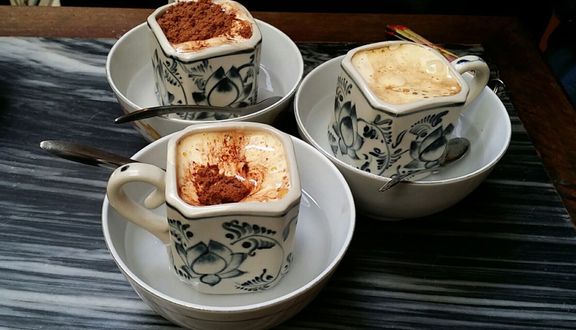 The most interesting thing is coffee with an egg, which is not so easy to find. A great place is Giang Cafe (39 Nguyen Huu Huan). Located on a narrow alley, this old establishment specializes in cafe trung. Despite being more expensive than standard coffee in Vietnam, the coffee and egg combination works surprisingly well. Price per cup - from € 1.5.
Cong Caphe

The Cong Caphe Café chain (32 Dien Bien Phu and 54 Hang Dieu) offers a retro-communist chic vibe popular with students and low-income locals. This is a great place for coffee and is right next to popular attractions.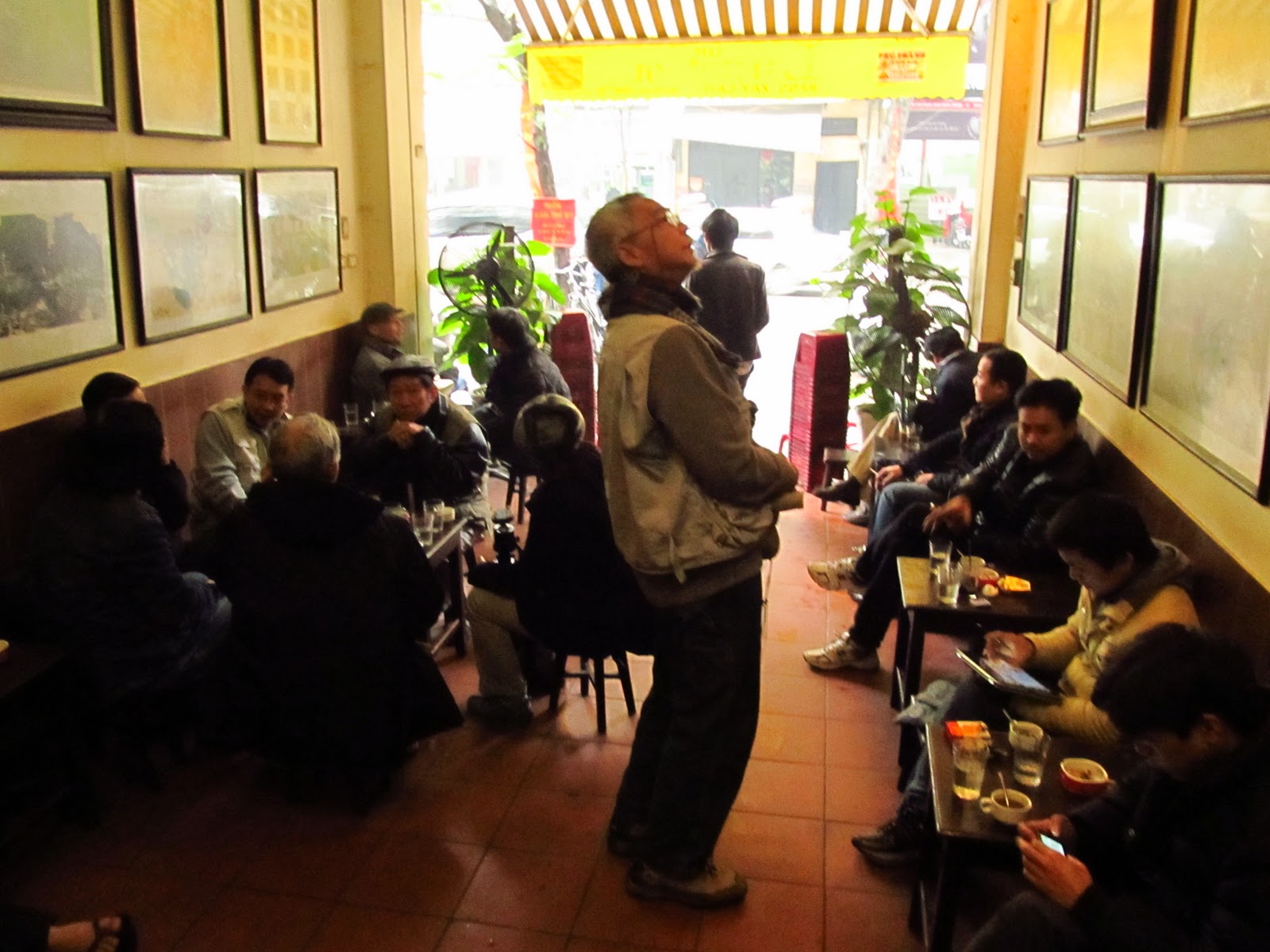 Lam Cafe

Located near the city center, the famous Lam Cafe (60 Nguyen Huu Huan | Old Quarter) is one of the oldest cafes in Hanoi. The charming atmosphere of this old place is complemented by antiques, art collections, and rare books carefully arranged on shelves. The unique ambiance literally transports you back in time as you enjoy scalding hot or icy coffee with a generous dose of condensed milk.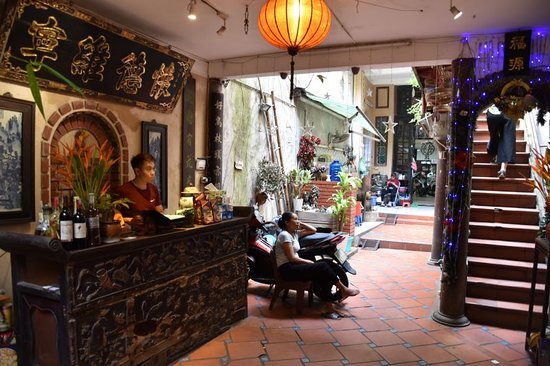 Pho Co cafe
In the narrow cobbled streets of Hanoi's old quarter, the cutest Pho Co cafe (11 Hang Gai, Hang Bo, Hoan Kiem) lurks. The cafe offers its customers a large selection of Vietnamese coffee and pastries for every taste. Fresh coffee beans are roasted right here to bring an invigorating and aromatic drink to your table. From the roof of the cafe, you can see picturesque views of the Lake of the Returned Sword.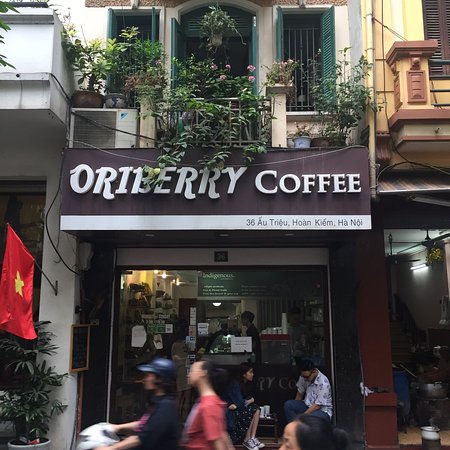 Located near St. Joseph's Cathedral, Indigenous Café (36 Au Trieu Hoan Kiem OldQuarter) is more a shop than a café. However, here customers can brew their coffee in a coffee machine and then sit outside the store to enjoy it. The owners of the establishment use some of the finest coffee beans grown by local farmers nearby.
café Nhi

Tucked away in a cozy corner just off the Long Biên Bridge, the small café Nhi (72 Phu Lo, Soc Son) is usually so busy that you may have to hang out outside. They serve espresso-based coffee drinks, silky lattes, and local Vietnamese coffees. Fragrant and tasty.
Ca Phe Xom

Ca Phe Xom (8b Hang Tre) is a stylish little intimate café on the edge of the Old Quarter that lures with its creative ambiance and cozy design. Most of the people in the cafe are regulars, but this does not mean that they are unfriendly to the traveler (s), who is not clear how he got here. Thankfully, despite regular events and an active Facebook page, Cafe Xom remains relatively unknown and too small to be pop.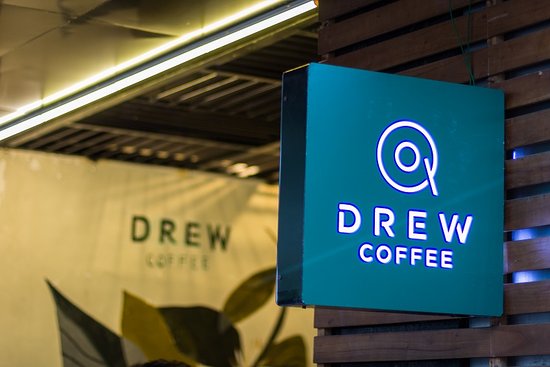 Kopi Luwak coffee

The ever-crowded but always friendly Drew Coffee (58 Nguyen Huu Huan Street) offers a wide range of coffees, but a special reason to come here is to try Kopi Luwak coffee, endured by a little animal called the civet. You've probably already heard about poop coffee, so you have every chance!
Thai cafe

And if you really want to walk like that, then go to Trieu Viet Vuong street, or "coffee street", here in all cafes coffee for every taste is served. But our favorites are D'Alice (89 Trieu Viet Vuong) and the Thai cafe (27 Trieu Viet Vuong).
In general, in Vietnam, with its downright street food culture, sitting in restaurants is somehow not comme il faut, but if you have a special occasion, then visit Green Tangerine Restaurant Hanoi (48 Hang Be Street, Hoan Kiem), where you can enjoy authentic Vietnamese and French cuisine in a quirky setting. The restaurant is housed in a refurbished 1920s French villa with antique furniture. It is also surrounded by a lush garden where you can enjoy duck breast carpaccio in fruit sauce, roast pigeon, and caramelized pork ears. Price - from € 7 per dish.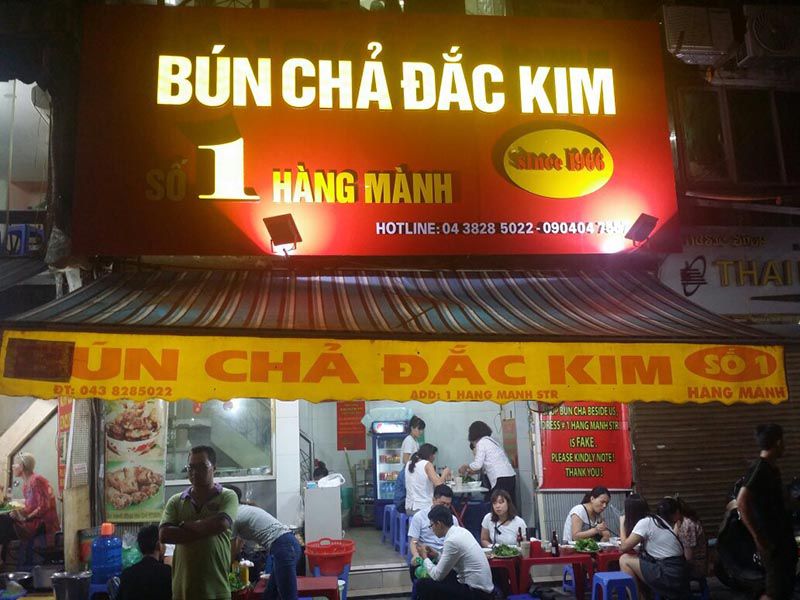 Bun Cha Dac Kim

Order "boon cha" at the family restaurant Bun Cha Dac Kim (ng Gai Hoàn Ki,m, 1 Hàng Mành, Hàng Gai), which is about half a century old, and they will bring you a generous portion of thin "bun" rice noodles, a bowl of juicy cutlets and pieces of meat, fish sauce with slices of green papaya and a plate of herbs, where you can find familiar basil, lettuce, and mint among the heap of incomprehensible leaves. Get ready to mix the ingredients in the broth sauce bowl: some noodles, a couple of cutlets, a leaf of mint or lettuce, garlic, and chili to taste (if in doubt about how to eat it right, just look around and follow the example of others). In addition to "boon cha", you can also order Nem - crispy spring rolls fried in boiling oil.
Bit Tet Ngon

A dish that perfectly illustrates the French influence on Vietnamese food - Bit Tet, or beefsteak - includes roast beef, fries, runny egg, and a spoonful of pate, usually served in a sizzling hot skillet. A hot skillet is great for chilly evenings, a special local chic - wiping hot beef fat with slices of fresh baguette. Stop by for this Franco-Vietnamese hybrid at Bit Tet Ngon (299 Giang Vo) outside the city center or Bit Tet Ong Loi (51 Hang Buom) right in the Old Quarter.
Sot vang literally translates to "yellow sauce" - yet another example of French cuisine adapted to Vietnamese tastes. A dish based on beef roasted in red wine with added cinnamon and star anise, it should be eaten with a baguette to absorb the delicious broth. An excellent sot-wang can be found at Qua Tang Thien Su (252 Hang Bong) in the Old Quarter. Or try a creative combination of Pho and Sot vang at 3 Tran Phu eatery near the train station.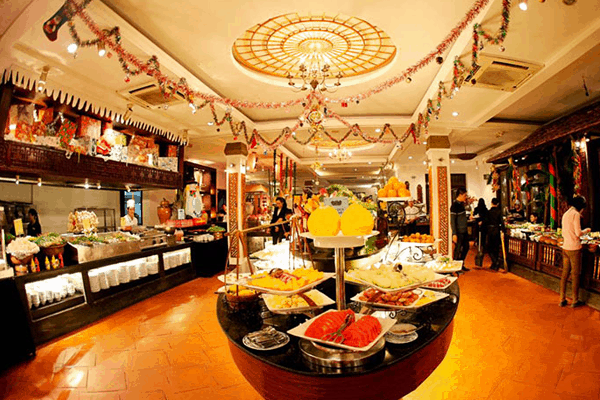 Sen Hanoi

Sen Hanoi (60 Ly Thai B) serves a variety of buffet dinners in a sophisticated setting. Elegant black and white neo-colonial decor, huge chandeliers, mirrors, snow-white tablecloths, and wooden furniture will delight the eyes of a foodie. The pleasure price is € 10 (not including drinks), for which you will be offered a variety of Asian and European delicacies, including over 60 traditional dishes from three regions of Vietnam. Highlights include fried lobster, fresh salmon, oysters, sashimi, crab, and escargot, as well as Vietnamese spring buns, cha cha (grilled fish), and banh duk (Vietnamese cake).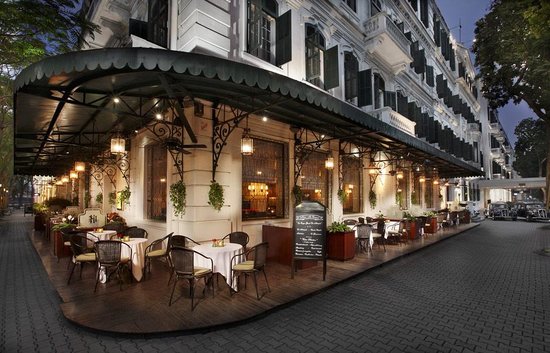 La Terrasse Du Metropole

The luxury variant of La Terrasse Du Metropole (15 Ngo Quyen Street, Hoan Kiem) offers wealthy travelers an extensive menu of traditional French cuisine and refreshing drinks. It is usually crowded in the evenings, so book a table in advance. Here you can enjoy a live performance by a resident saxophonist and sample some cool French dishes such as Australian veal Milanese with special potatoes and mushroom sauce. Come here for lobster too. Prices - from € 15 per dish.
Also Like