Chilli Pasta
by Editorial Staff
Recipe for making pasta with Cheddar cheese, Pecorino cheese, chili cheese, milk and cream.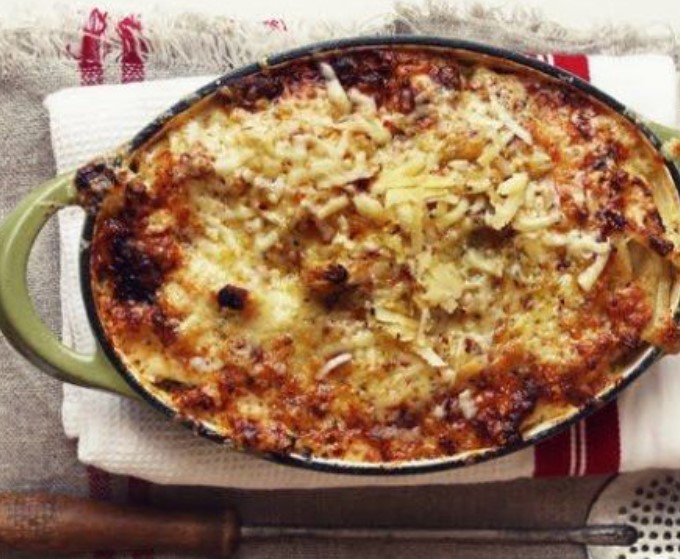 Cook: 35 mins
Servings: 2
Ingredients
Butter – 20 Grams
cream – 1/4 Cup
Pecorino Cheese – 1/2 Cup
Salt and freshly ground black pepper – – To taste
Directions
Preheat the oven to 250 degrees. Cook pasta according to package instructions. Stir cooked pasta with 2 tablespoons of olive oil and keep warm. Heat milk in a saucepan, add cream, butter and bring to a boil over low heat. Season with salt and freshly ground black pepper. In a bowl, mix all types of cheese together
Add half of the cheese to the milk mixture, mix well and add the boiled pasta, making sure the pasta is evenly covered with the sauce.

Grease a baking dish with butter, add pasta and milk mixture. Sprinkle the remaining half of the cheese on top of the dish.
Bake 15 minutes until brown, until the cheese-milk mass starts to boil. Let cool slightly and serve. Alternatively, sprinkle with cheddar cheese and grill until crisp for 5 minutes.
Bon appetit!
Also Like
Comments for "Chilli Pasta"