Couscous with Zucchini
by Editorial Staff
Zucchini couscous is a delicate and delicious side dish that cooks very quickly. It is popular in many eastern countries. This is the perfect combination of couscous and vegetables!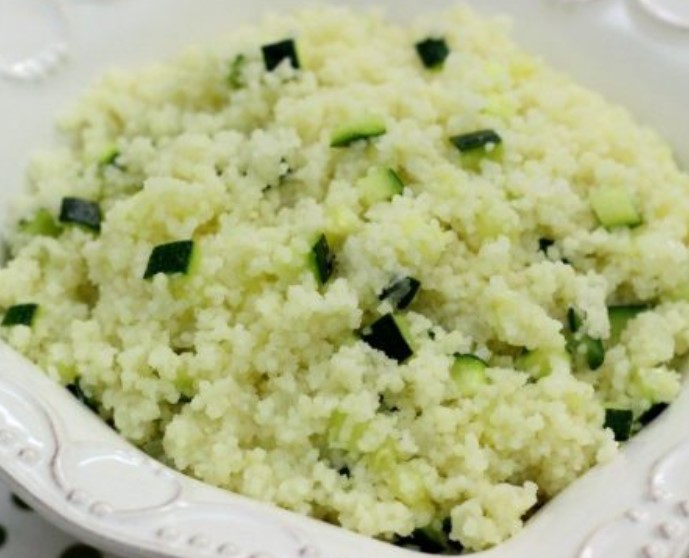 Cook: 27 mins
Servings: 4-5
Ingredients
Butter – 1 + ½ Art. spoons
Onion – 1 Piece (finely chopped)
Garlic – 1 Clove (chopped)
Zucchini – 1 Piece
Dry white wine – 1 + ½ Art. spoons
Couscous – 1 Glass
Chicken Broth – 2 Glasses (hot)
Directions
Melt the butter in a medium saucepan over medium heat. Add onion, season with ¼ teaspoon salt and simmer for about 5 minutes.
Add the zucchini, season with 1/4 teaspoon salt, and simmer for another 3 minutes, until softened. Add garlic, simmer for about 30 seconds – 1 minute.
Now add the couscous and simmer for about 3 minutes, until lightly browned.

Add wine and chicken stock. Bring to a boil. It should come to a boil immediately, as we are using hot broth.
Remove from heat, cover and let stand for about 15 minutes. All liquid will be absorbed.
Loosen with a fork and serve.
Bon appetit!
Also Like
Comments for "Couscous with Zucchini"