Chicken in Spanish
by Editorial Staff
Easy hot meals are great for dinner, so I'll show you how to cook chicken in Spanish. It turns out such a hearty dish is very aromatic, juicy and healthy.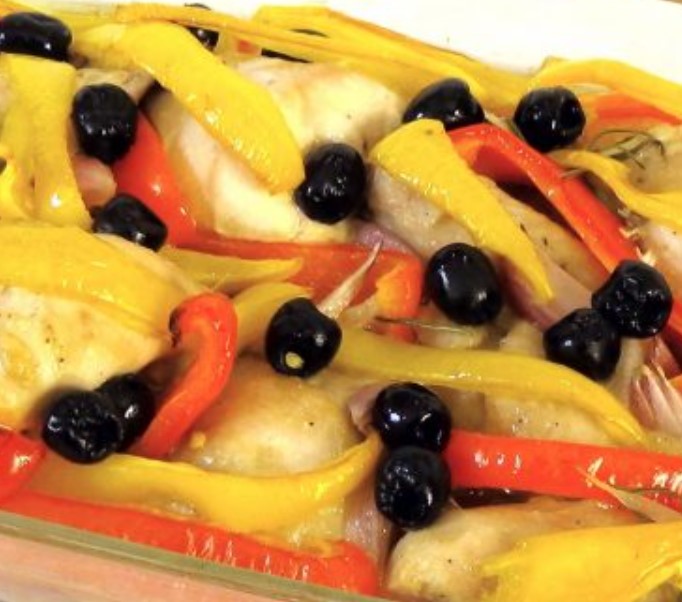 Cook: 3 hour
Servings: 6-7
Ingredients
Chicken – 1500 Grams
Sweet pepper – 400 grams
Onion – 80-100 Grams
Olives – 60-70 Grams
Olive Oil – 60 Grams
Wine vinegar – 15 Grams
Salt – 6 Grams
Garlic – 2 Cloves
Black pepper – To taste
Rosemary – 1 Bunch
Directions
Cut the chicken into small pieces. Cut two small onions into 8 pieces. Mix the olive oil, wine vinegar, salt, grated garlic and black pepper for the marinade.
Toss the chicken and onion with the marinade. Cover the bowl with plastic wrap and refrigerate for two hours. Cut the bell peppers into strips.

Place chicken, bell peppers, olives and rosemary sprigs in a fireproof dish. Send the form into an oven preheated to 170 degrees for 50-60 minutes.
Bon Appetit!
Also Like
Comments for "Chicken in Spanish"