English Muffins
by Editorial Staff
Learn how to make English muffins – quick-to-make buns in a pan that are great for a base sandwich or dessert for breakfast. Try it!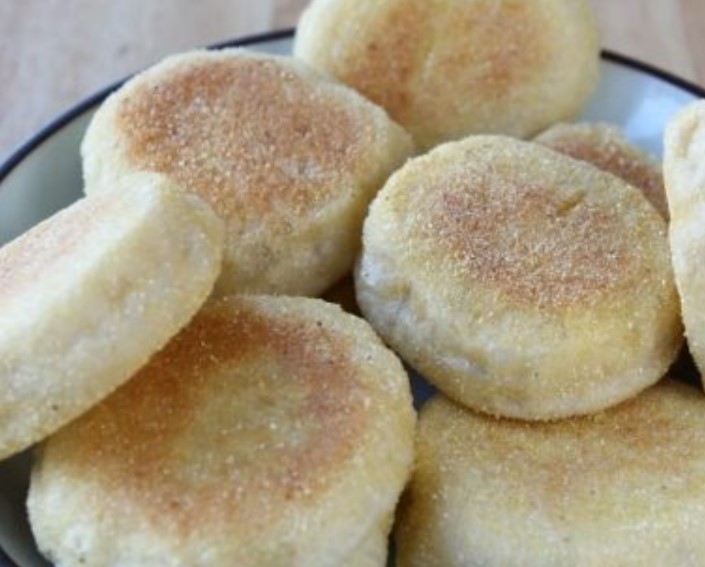 Cook: 1 hour
Servings: 6-9
Ingredients
Flour – 450 Grams
Salt – 1 Teaspoon
Yeast – 1 Teaspoon
Butter – 25 Grams
Water – 300 Milliliters
Directions
Prepare all required ingredients.
Add salt to flour, stir. Add yeast (I don't need to pre-soak them), some water, melted butter and the rest of the water.
Knead the dough, knead for about 5 minutes. Place it in a bowl and cover with plastic wrap for an hour (in a warm place) to double in volume.
Divide the finished dough into small pieces, form into balls, dip them in corn grits.
Place the balls on a baking sheet and cover with a damp towel for 20 minutes.

Fry the muffins in a skillet over low heat, turning over and over until golden brown. Fry them for about 10-12 minutes.
Bon appetit!
Also Like
Comments for "English Muffins"