Flavored Pumpkin Spice Cupcake
by Editorial Staff
Delicious homemade cake will be enjoyed with a cup of tea or aromatic coffee. The perfect combination of pumpkin and spices. I'll tell you how to make a fragrant pumpkin cake with spices.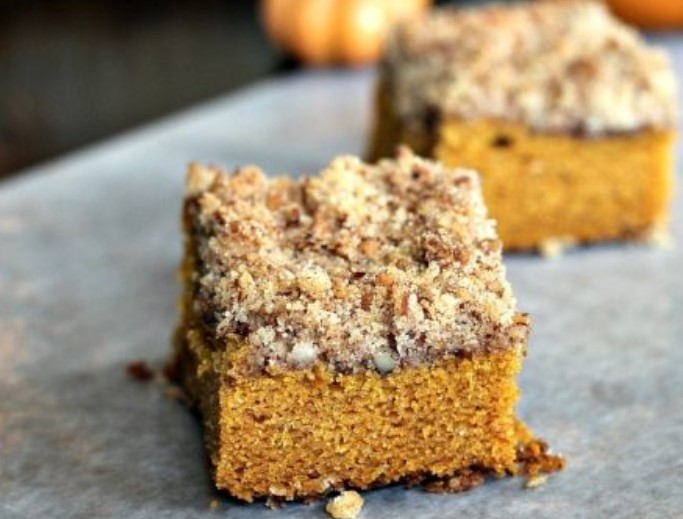 Cook: 1 hour 20 mins
Servings: 10 mins
Ingredients
Flour – 2.5 Cups
Brown Sugar – 1 Glass
White Sugar – 3/4 Cup
Vegetable Oil – 3/4 Cup
Spices – 1 Teaspoon (cinnamon, nutmeg, cloves)
Salt – 1 Pinch
Soda – 1 Teaspoon
Baking powder – 1 teaspoon
Milk – 3/4 Cup
Eggs – 1 Piece
Pumpkin puree – 3 / 4-1 cups
Pecan – 1 Glass
Directions
Pour flour into the mixer bowl, add brown and white sugar.
Pour in vegetable oil, add salt, spices, whisk until smooth.
Chop the nuts and add them to the mixer bowl, stir. Set aside half a glass of this mixture to decorate the cake.
Pour milk to the remaining mixture, add pumpkin puree, eggs, baking soda, baking powder, mix well until smooth.

Prepare a baking dish and pour the dough into it.
Place the previously set aside spice and nut mixture on top.
Bake the cake in an oven preheated to 180 degrees for 35-45 minutes.
Bon Appetit!
Also Like
Comments for "Flavored Pumpkin Spice Cupcake"