Grilled Guacamole
by Editorial Staff
The recipe for grilled guacamole puree sauce with avocado, tomato, onion, garlic, lime and cilantro.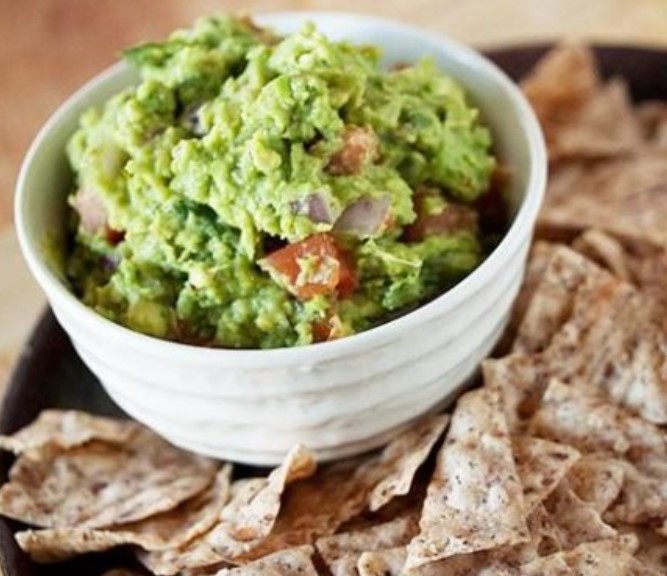 Cook: 20 mins
Servings: 6
Ingredients
Avocado – 4 Pieces
Tomatoes – 2 Pieces
Red Onion – 2 Slices
Grill Oil – To taste
Garlic – 1 Clove
Lime – 2 Pieces
Salt and Pepper – To taste
Directions
Preheat indoor or outdoor grill to high heat. Cut the avocado in half, remove the seeds and scoop out the pulp with a large spoon. Wash and chop the tomatoes. Brush avocados, tomatoes, red onion slices with oil and grill. Grill vegetables for about 5 minutes on each side. Depending on how hot your grill is, this can take 2 to 7 minutes on each side.
Transfer the fried avocados to a large bowl.
Grate garlic and squeeze lime juice on top. Stir everything together.

Add chopped onions to a bowl.
Chop the tomatoes, removing the seeds and skins. Add to bowl. Sprinkle with chopped cilantro on top and add to salt and pepper to taste. Mix all ingredients together, add seasonings if necessary. Refrigerate before serving.
Bon appetit!
Also Like
Comments for "Grilled Guacamole"