Guacamole
by Editorial Staff
Guacamole is an appetizer made from the tender pulp of avocado, vegetables and spices. Has the consistency of a thick sauce or paste. This is a Mexican dish that is usually served with croutons or bread for a snack.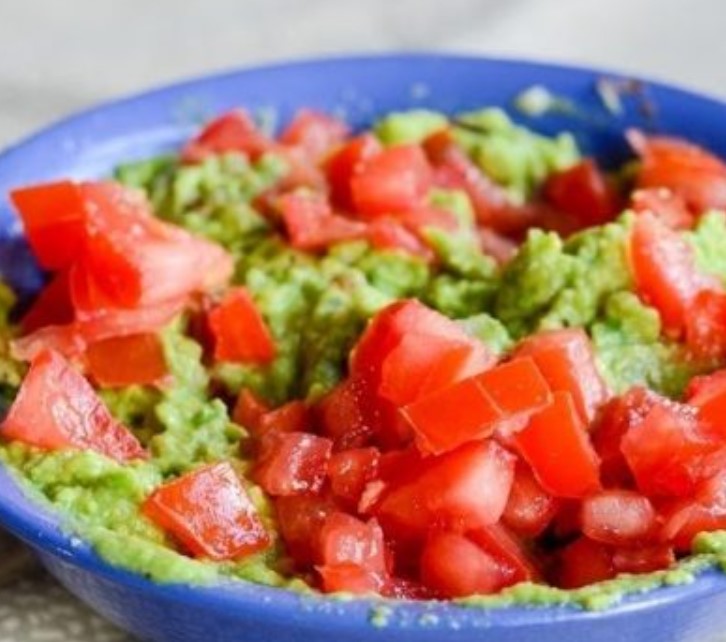 Cook: 15 mins
Servings: 6-8
Ingredients
Avocado – 2 Pieces
Lime or lemon – 1 Piece
Jalapeno Pepper – 1 Piece (Can be replaced with chili.)
Tomato (plum) – 1 Piece
Blue onion – 1 Piece
Chopped cilantro – 1
Cumin – 1/2 Teaspoon
Salt – To taste
Freshly ground black pepper – To taste
Directions
Rinse the tomato, dry on a paper towel and cut into small cubes. Cut out the bones. You can also remove the skin if you wish. To do this, dip the tomato in boiling water for a couple of minutes, so the skin will come off easier.
Cut the avocado in half, bypassing the pit. Scroll both parts in opposite directions and "open" the fruit. Select the pulp with a spoon on a plate and remember with a fork until smooth.
Do the same for the second avocado.
Peel and finely chop the onion. I advise you to take water in your mouth and cut.
Finely chop the jalapenos or chili peppers. You can use half a pepper, and for those who like it sharper, I advise you to leave the seeds.
Place chopped jalapenos, onions and avocado pulp in a serving bowl.
Squeeze lime or lemon juice into a bowl. If the citrus is juicy, then half will be enough.

Add ground cumin.
Season with salt and pepper to taste.
Stir everything well and add the tomatoes. Stir gently again and serve with bread rolls.
Bon Appetit!
Also Like
Comments for "Guacamole"