Italian Style Beef with Fried Rice
by Editorial Staff
A fragrant and delicious Italian dish. The recipe is simple and will not take much of your time.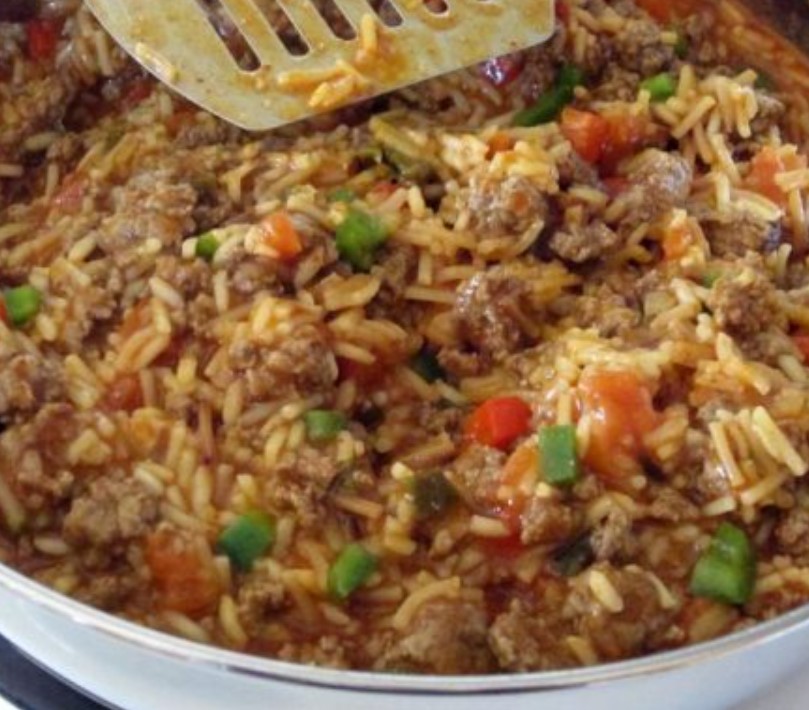 Cook: 30 mins
Servings: 4
Ingredients
Rice – 1 Glass
Olive oil – 2 Tbsp. spoons
Ground beef – 400 Grams
Parsley – 1 Glass
Parmigiano Reggiano – 1 Piece
Chicken broth – 2 Pieces
Onion – 1 Piece
Tomatoes (in a jar) – 1 Piece
Salt – 1 Piece
Pepper – 1 Piece
Peanut Butter – 1 Piece
Egg – 2 Pieces
Directions
Ingredients
Boil the rice in water with half a cube of chicken stock. Chop tomatoes, onions and parsley. It is best to squeeze the tomatoes lightly before cutting.
Pour a tablespoon of olive oil into a frying pan, fry the onions and beef. Season with salt and pepper.
Fry for 2-3 minutes. Then add the tomatoes and parsley. We mix. Cook for a few more minutes before adding the rice.

Add rice, mix and cook until almost all the liquid has evaporated. Add salt and pepper (to taste). We remove from the fire.
Add a mixture of peanut butter and two eggs to the pan until it cools. We mix. The dish is ready.
Bon Appetit!
Also Like
Comments for "Italian Style Beef with Fried Rice"