Mexican Tacos
by Editorial Staff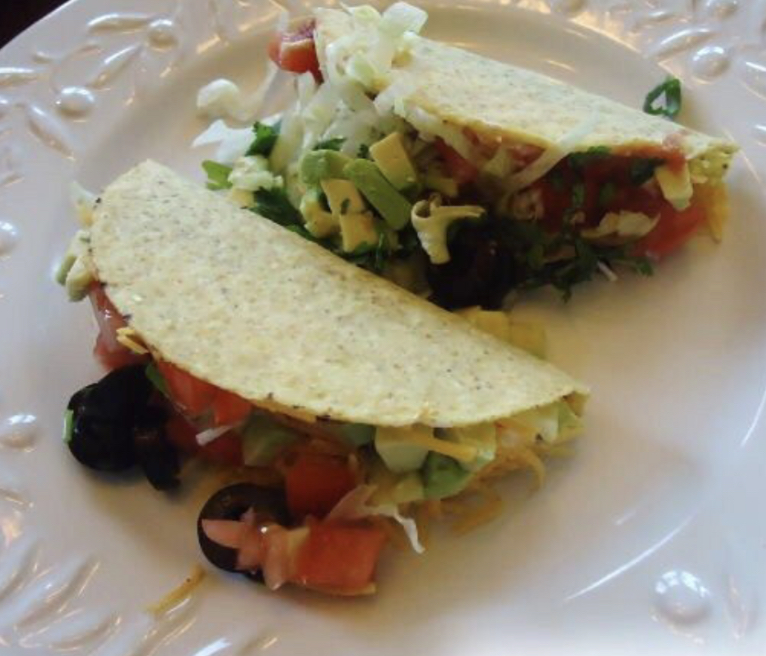 We have many Mexican restaurants and eateries here and tacos can be tasted at every turn. The simplest tacos are meat, salad, and cheese.
Ingredients
Lean ground beef (93%) – 250 g
Ground turkey breast (99%) – 250 g
Onions (sliced) – 1 pc.
Tomatoes with green chili (preferably Rotel brand), diced – 1 can
or diced tomatoes – 1 cup
Ground cumin – 1/2 teaspoon
Chili ground Chipotle – 1/2 teaspoon
or chili powder – 1 teaspoon
Dried oregano – 1/2 teaspoon
Water – 2/3 cup
Salsa sauce
Sour cream
Tomatoes – 2 pcs.
Avocado – 2 pcs.
Onions – 1 pc.
Cilantro
Black olives
Taco cheese – 1 pack (or finely grated cheddar cheese)
Salad – 1/4
Corn tacos purchased – 1 pack of 12 pcs.
Directions
Chop tomatoes, avocados, olives, onions, green salad, cilantro.

Put cooked meat, chopped vegetables, and herbs on large plates, add sour cream and salsa.
Place the finished corn tacos on a baking sheet and put in a preheated oven at 175 degrees for 5 minutes.
Place the crunchy corn tacos on a plate.

We fill each Mexican taco cake with meat, cheese, and all other ingredients.
Enjoy your meal!
Also Like
Comments for "Mexican Tacos"