Multigrain Bread
by Editorial Staff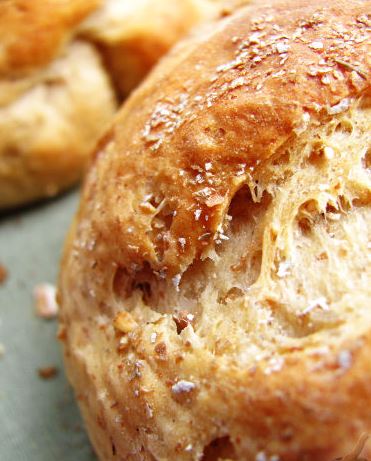 Multigrain bread recipe for oven baking. The crust is perfectly fried, and the crumb is porous and soft!
Ingredients
Warm water – 2 glasses
Yeast (I have dry active) – 10 g
Wheat flour of the highest grade – 1 glass
Whole grain flour – 2.5 cups (rye, buckwheat, oatmeal)
Bran – 0.5 cups
Vegetable oil – 2 tbsp
Sugar – 2 teaspoon
Salt – 1 teaspoon
Directions
We dilute the yeast with sugar in water, let it stand for 20 minutes until it swells.
Mix dry ingredients, add in small portions and knead the dough well into a soft, not very tight ball. Lubricate with vegetable oil, put in a bowl, and cover with a towel. Leave in a warm place until the dough is raised for an hour or two.
Preheat the oven to 200 degrees. Knead the finished dough again, form the bread (I divided it into 2 parts), put it on a baking sheet sprinkled with flour, make cuts. We leave for another 10-15 minutes.
Sprinkle the walls of the oven with water, put a container of water on the bottom.
Next, grease the bread with a little water and put it in a preheated oven. We bake multi-grain bread until a beautiful golden brown color, check with a toothpick.
The time depends on the size of the bread and the oven. My multi-grain bread was baked for 35 minutes. Cool the finished Bread and then cut it. Bread is the head of everything! 🙂
Also Like
Comments for "Multigrain Bread"