New York Cheesecake
by Editorial Staff
New York cheesecake recipe will appeal to lovers of this delicate cheese dessert. It is not difficult to prepare a New York cheesecake with its help, the delicacy will turn out to be tender and airy.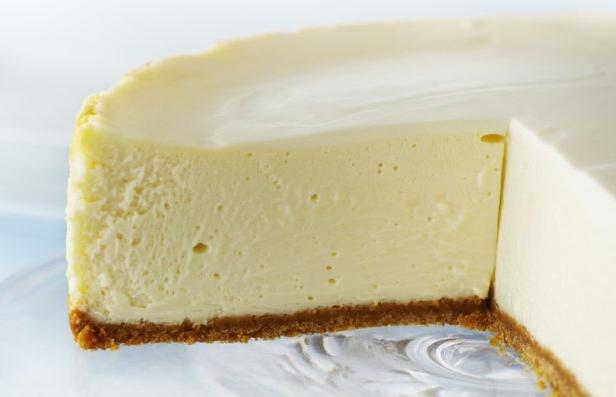 Ingredients
chopped dietary cookies 375 g
ground cinnamon 0.5 teaspoon
melted butter 3 tbsp
or margarine 3 tbsp
For filling:
cream cheese 750 g
sugar 175 g
lemon zest 1 pc.
vanilla sugar 1 teaspoon
eggs 3 pcs.
To fill:
sour cream 250 ml
sugar 2 tbsp
vanilla sugar
Directions
Use a blender to combine the cookie crumbs, cinnamon, and butter. Spread the mixture over the bottom of a 22 cm mold.

Bake at 175 ° C for 5 minutes, so that the mixture just sets. Cool down. Carefully pour the filling onto the cooled crust. Bake for 40-45 minutes – until the filling is firm at the edges; in the middle, it should remain soft.
The cake should not fry on top and turn brown. It should be lush and slightly golden. Turn off the oven and keep the cake in it with the door closed for 1 hour (so that the top does not crack).
Gently pour the sour cream mixture over the surface of the cake. Bake for 5 minutes at 220 ° C.
Cool on a wire rack and place in the refrigerator.
Before serving, circle the cake around the peri with a knife so that it lags behind the side of the mold.
Filling for New York cheesecake: Beat the softened cream cheese with sugar on a medium or low speed using a mixer until smooth. Add lemon zest and vanilla sugar, gradually add eggs one at a time.
Pouring for New York cheesecake: Mix sour cream, sugar, and vanilla sugar.
Bon Appetit!
Also Like
Comments for "New York Cheesecake"