Rice in Indian
by Editorial Staff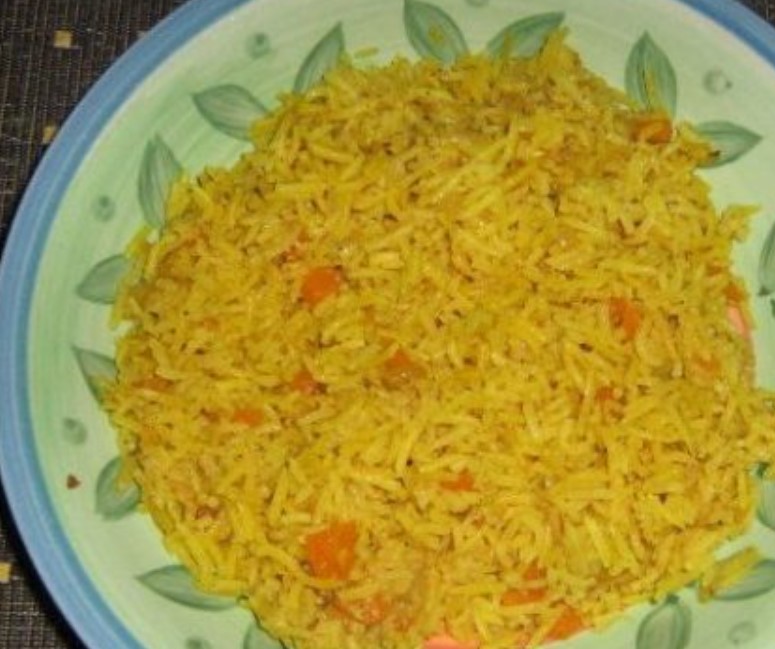 If you have to cook a beautiful, but lean dish for dinner, then take a closer look at the Indian rice recipe. The dish can be served with vegetables or supplemented with cheese, for those who like more food – with meat.
Cook: 30 mins
Servings: 5
Ingredients
Onion – 1 Piece
Carrots – 2 Pieces
Butter – 50 grams (or vegetable)
Curry – 3 Teaspoons
Salt – To taste
Directions
Rinse the rice well in a bowl of cold water. Change the water 5-7 times, until the rice stops producing starch and the water becomes clear. Then rinse the rice with clean water. Pour cold water into a bowl with rice, leave it there for 30 minutes to 1 hour. After that, discard the rice in a colander to get rid of excess liquid.
Prepare onions and carrots. Peel them and cut them into small cubes. Then heat the butter in a non-stick saucepan. Arrange the onions and carrots. Fry.
When vegetables are slightly sweaty, add 1 teaspoon curry to 100 grams of rice (or according to your taste). Stir and heat the vegetables along with the curry.

Now combine the wet rice with the fry directly in the saucepan. Allow a few minutes for the rice to soak in the spice and vegetable aroma.
Boil water, observing the proportion: 1 glass of rice – 1.5 glasses of water. Salt the water. Then pour boiling salted water over the soaked rice.
Now cover the saucepan and heat to low. Cook the rice for 10 minutes without lifting the lid or stirring. Then turn off the heat and leave the rice to steep with the curry for half an hour (more).
After the specified time, the rice was infused. Now open the lid and stir the rice. You can serve it to the table
Bon Appetit!
Also Like
Comments for "Rice in Indian"