Yeast Roll with Poppy Seeds
by Editorial Staff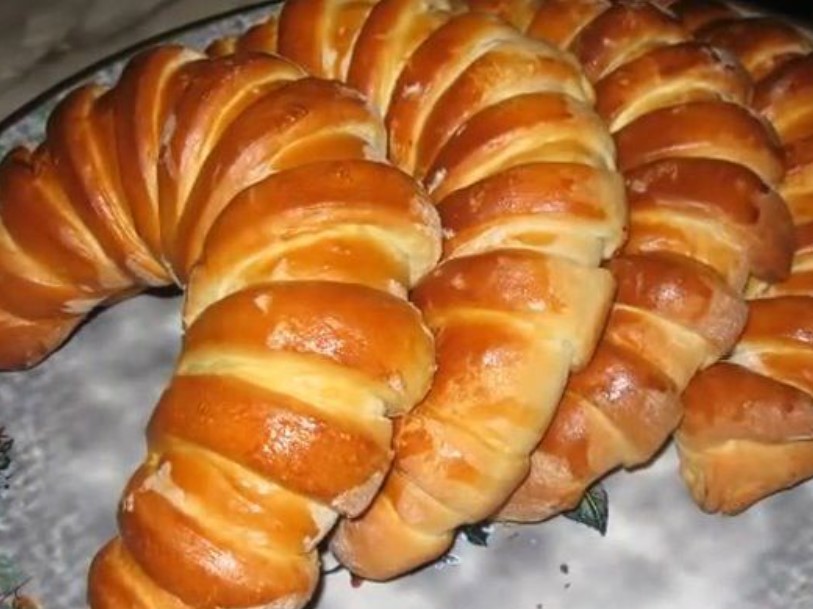 Appetizing rolls of yeast dough with poppy filling.
Ingredients
Milk – 500 g
Fresh yeast – 100 g
Sugar – 5 tbsp
Flour – 1 kg
Eggs – 4 pcs. + 1 egg yolk for greasing rolls
Butter – 100 g
Vegetable oil – 3-4 tbsp + for greasing the baking sheet
Salt – 1 teaspoon
For filling:
Poppy – 250 g
Sugar – 3 tbsp
Semolina – 1.5-2 tbsp
Water – 300-400 ml
Directions
Heat the milk to about 35-40 degrees, not higher. Add sugar, a little salt, yeast. Cover and leave in a warm place to allow the yeast to bloom (about an hour).
We separate about a glass from the entire volume of flour and sift most of it into a container, where we will knead the dough. Flour must be sifted, first of all, so that it is filled with oxygen. Melt and cool the butter. Beat eggs lightly
When the yeast dissolves in the milk, we begin to knead the dough. Add yeast to flour.

Next, add the melted butter.
Add the beaten eggs. We knead the dough well.
Cover the dough and leave it to rise in a warm place for 1.5-2 hours.
Meanwhile, we are preparing the filling for the rolls. Pour poppy seeds in a saucepan with water and put on fire. It will cook over low heat for about an hour.
During cooking, add sugar to the pot with poppy seeds, mix well.
When the poppy boils for almost an hour, has increased in volume, add semolina – it gives the poppy filling the necessary viscosity.
The dough came up for the first time.
Add about 5 more tablespoon. tablespoons of sifted flour, mix well.
Add vegetable oil, mix thoroughly.
Cover the dough again and leave it warm to rise.
The third time we finally knead the dough with our hands, leave it to "rest".
Then we roll a small piece of dough (for each roll) into a thin circle. From one edge of the circle, about a third, we make cuts.
Put the poppy filling on the rest of the circle.

We fold the roll without affecting the strips. Twist the dough strips over the roll.
We form a roll with a crescent and put on a greased baking sheet.
Lubricate the poppy seed rolls with whipped yolk mixed with about 1 tbsp water.
Preheat the oven to 200-220 degrees, reduce the temperature to 175 degrees. Place the poppy seed rolls in the oven for about 30 minutes. (The prepared dough was enough for 4 small rolls with poppy seeds, as well as for pies.
Yeast roll with poppy seeds is ready.
Bon Appetit!
Also Like
Comments for "Yeast Roll with Poppy Seeds"