Chocolate Cake (Lean)
by Editorial Staff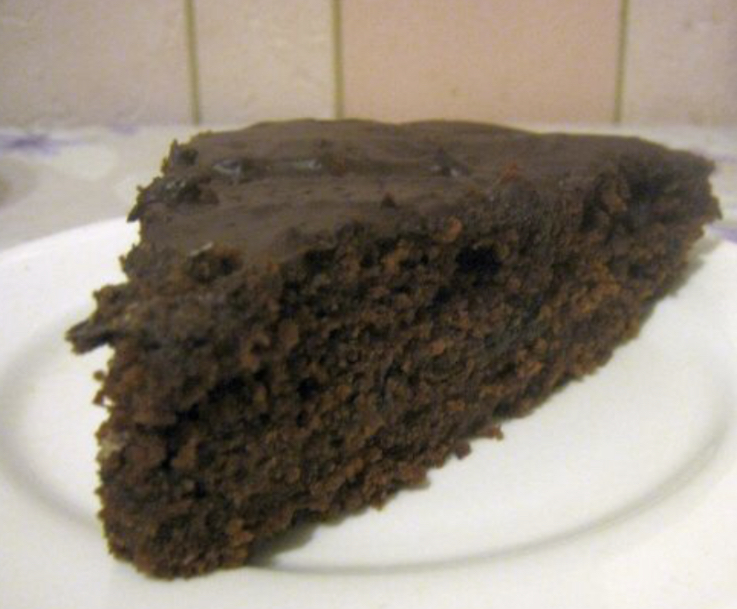 Birthday in post. What not to celebrate? We bake a lean cake and meet our dear guests.
Ingredients
For the test:
Fruit juice – 1 glass
Refined vegetable oil – 1 glass
Sugar – 0.75-1 glass
Flour – 2 cups
Baking powder – 1 sachet (18 g)
Cocoa powder – 3-4 tbsp
For the cream:
Pitted prunes – 200 g
Fruit juice (peach, plum, apple, multivitamin) – 0.3-0.5 cups
For decoration:
Directions
Turn on the oven. Pour juice and vegetable oil into a bowl, add sugar. Mix everything well.
Add baking powder. Mix.
Then add cocoa. Mix well.
Sift flour. Add flour to a bowl in small portions, mix well so that there are no lumps.
Grease the form with vegetable oil. Sprinkle with flour, pour out the dough.
Place the dough pan in the hot oven on the middle shelf. Bake the crust for the chocolate cake at 200 degrees for about 25-30 minutes.
Boil the kettle. Rinse the prunes well, pour boiling water over for 10 minutes. Drain the water and cut the prunes.
Make a fruit cream, for this, grind the prunes with a blender, add juice, beat well.

Remove the cake from the oven. Refrigerate.
Cut the cake in two.
Melt the dark chocolate over the lowest heat.
Put the first cake on a dish. Brush with fruit cream.
Cover the creamy crust with the second crust. Thoroughly brush the cake with chocolate icing. Decorate the chocolate cake to taste.

The chocolate cake is ready. Let stand for 1-2 hours. Cut the chocolate cake into portions and serve.
Enjoy your meal!
Also Like
Comments for "Chocolate Cake (Lean)"