How to Cook Crayfish
by Editorial Staff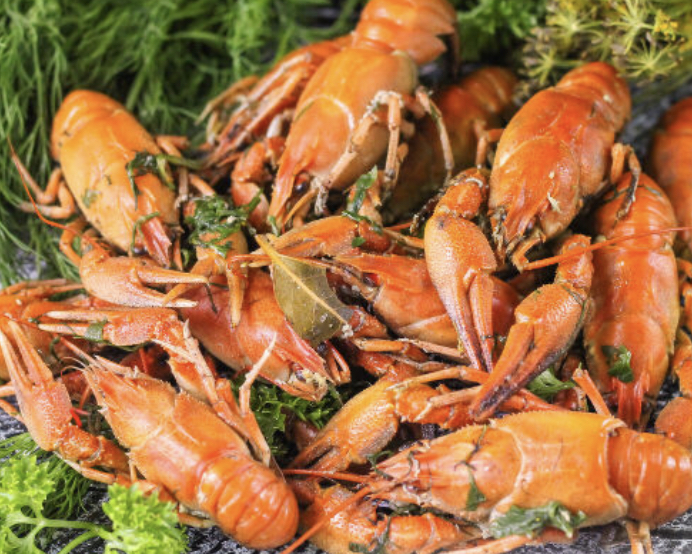 An incredibly tasty dish is boiled crayfish, juicy and aromatic! If you don't know how to cook crayfish, then be sure to follow this detailed recipe to surprise your family and friends with a perfectly cooked dish.
Ingredients
Crayfish – 1 kg
Water – 1.5 l
Salt – 2.5 tbsp
Bay leaves – 4-5 pcs.
Ground black pepper – 0.5 teaspoon
Black peppercorns – 5-6 pcs.
Fresh dill – 0.5 bunch
Fresh parsley – 0.5 bunch
Dill umbrellas (fresh or dried), herbs (optional) – to taste
Directions
Buy only live crayfish – throw out the sleeping individuals without a twinge of conscience from your basket in the supermarket or the market.
Gently rinse the crayfish – it is best to do this in a large basin or shower, rinsing them out of the showerhead, as crayfish tend to pinch your finger. Place or pour the washed crayfish into a saucepan or cauldron.
Pour all dry spices into it: salt, pepper, bay leaves.
Chop the washed parsley, dill, dill umbrellas, and other herbs to your liking and cover the crayfish with herbs.
Pour boiling water over the crayfish – so they immediately scald and do not splash in the water. Place the container on the stove, bring the water to a boil, and cook the crayfish for 20-25 minutes. Turn off the heat, open the lid and let the crayfish cool in the broth for about 15 minutes – during this time they "draw" the broth into themselves and become more juicy and aromatic.
Place cooked crayfish on a platter and serve with a glass of frothy beer.
Enjoy your meal!
Also Like
Comments for "How to Cook Crayfish"