Mashed Potatoes and Carrots
by Editorial Staff
Mashed potatoes and carrots can be used as a light and healthy side dish for meat or fish dishes. What's more, it's a great food option for toddlers who haven't yet learned how to chew.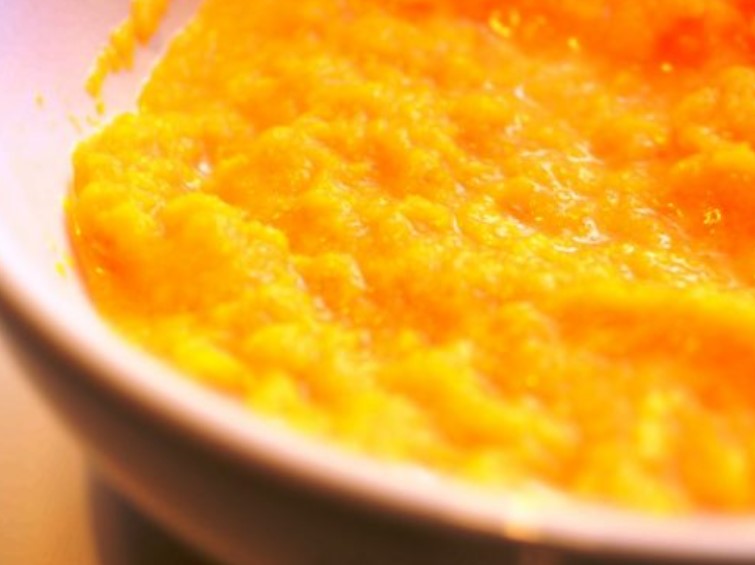 Cook: 1 hour
Servings: 4-6
Ingredients
Potatoes – 700 Grams
Carrots – 300 Grams
Salt – 1 Teaspoon
Butter – 70 Grams
Milk – 1 Glass
Directions
Peel and wash the carrots. Cut into large pieces and place in a saucepan or cauldron.
Peel the potatoes, wash and also cut into large pieces. Arrange the tubers over the carrots. Pour water over vegetables so that it completely covers them. Add salt. If you cook for young children, you can reduce the amount or not add salt at all. Cover the pan with a lid, bring to a boil and cook for forty minutes.
After the allotted time, when the vegetables are completely cooked, drain the water from them.

Add butter and low-fat milk to the vegetables. If you want to make a lean dish, then instead of milk, use a decoction of carrots with potatoes, and instead of butter, use vegetable oil.
Use a pusher or hand blender to puree all ingredients. If you do not want the mashed potatoes to be homogeneous, but consist of small pieces of vegetables, then it will be enough just to knead the ingredients with a fork.
Bon appetit!
Also Like
Comments for "Mashed Potatoes and Carrots"