Oatmeal Porridge
by Editorial Staff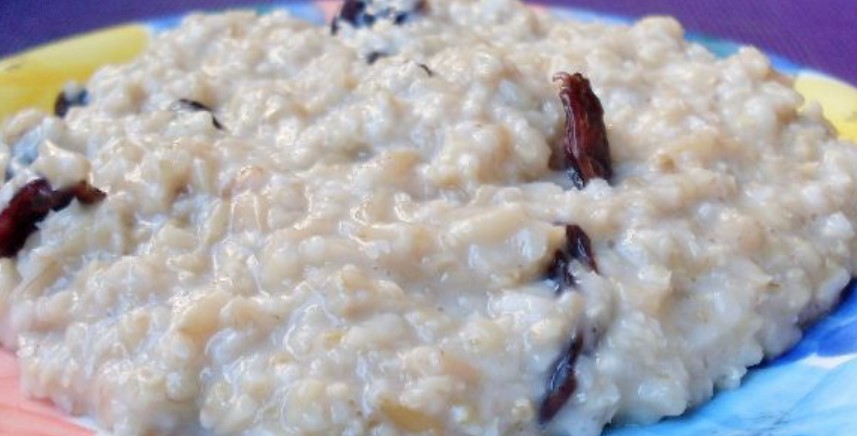 Of course, the most useful porridge is oatmeal from cereals, and not from bags of instant cereals. Only we have already begun to forget how to cook oatmeal, so, I think, a simple recipe for how to cook porridge from an oatmeal can be useful to many who want to get a full healthy breakfast.
Cook: 12 hours
Servings: 3
Ingredients
Oat groats – 100 g
Water – 400 ml
Salt – 1-2 pinches
Vegetable oil (optional) – 0.5 tbsp
Raisins – 30 g
or Prunes – 100 g
Instead of raisins and prunes, you can add the same amount of boiled potatoes to oatmeal porridge.
Directions
How to cook porridge from oatmeal: In the evening, pour boiling water over the cereals in a colander and put it in an enamel pot with water.
In the morning, bring to a boil, season with salt.
And cook over low heat until soft (30-40 minutes).
Pour raisins with hot water and leave for 15 minutes.
Rub through a sieve or chop with a blender. Optionally, you can put vegetable oil, beat well with a wooden spatula.
To make the oatmeal porridge on the water especially tasty, you can add raisins or prunes, previously steamed in hot water, and boil again.

Oatmeal porridge is ready!
Also Like
Comments for "Oatmeal Porridge"