Pork Neck Baked with Honey Mustard Glaze
by Editorial Staff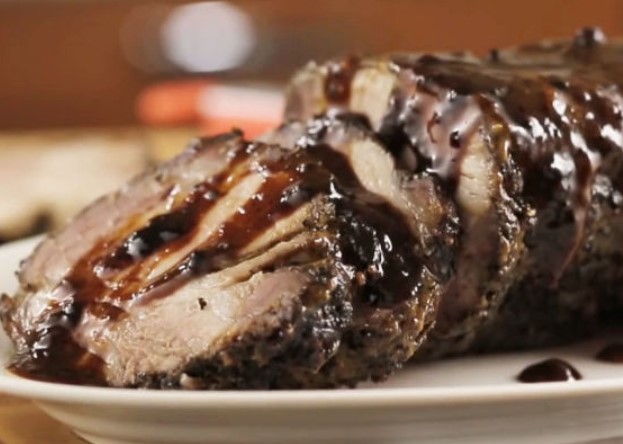 For the festive table – baked pork with honey, mustard and soy sauce. Such a recipe will definitely decorate New Year's hot dishes!
Ingredients
Pork neck – 1-1.5 kg
Olive oil – 30 ml
Salt to taste
Black peppercorns – 40 g
For glaze:
Honey – 80 g
Mustard – 80 g
Soy sauce – 50 ml
Directions
Shape the meat by tying it with twine.
Drizzle the meat with olive oil (half the norm).

Season with salt.
Grind the black peppercorns (using a rolling pin).
Roll the meat in ground black pepper.
Pour the butter over the meat again. Bake the meat in the oven at 160 degrees for 1-1.5 hours.
Prepare the icing. To do this, mix the mustard with honey until smooth.
While stirring, add soy sauce to the mustard-honey mixture.
Remove the meat from the oven, remove the twine.
Pour the glaze over the meat. Bake for another 10-15 minutes at 180 degrees

Enjoy your meal!
Also Like
Comments for "Pork Neck Baked with Honey Mustard Glaze"