Ravioli with three Types of Cheese
by Editorial Staff
Ravioli with three types of cheese is an excellent Italian dish that is loved and known all over the world. Thin tender dough with juicy filling of three types of cheese is extremely tasty and very delicious.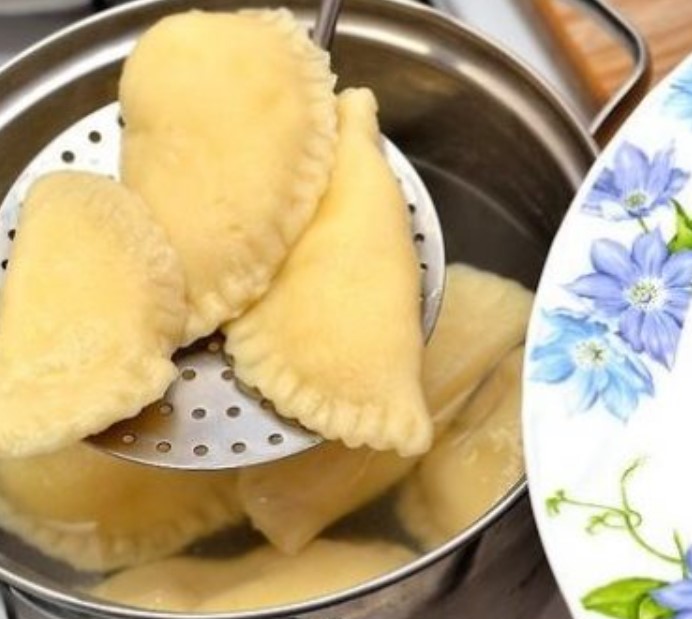 Cook: 1 hour
Servings: 4
Ingredients
Flour – 375 Gram
Salt – 1/2 Teaspoon
Egg – 4 Pieces (2 in the dough and 2 in the filling)
Olive Oil – 50 Milliliters
Water – 120 Milliliters
Ricotta – 400 Grams
Cheddar – 150 Grams
Parmesan – 100 Grams
Ground black pepper – 1 pinch
Directions
Mash the ricotta with a fork.
Grate cheddar and parmesan, add to ricotta. Add two eggs, a pinch of salt and black pepper.
Stir everything until smooth, cover with foil and send to the refrigerator.
For the dough, combine two eggs, salt, olive oil, flour and water. Knead to a homogeneous dough. Knead the dough for 10-15 minutes to make it soft and elastic.
Roll out the dough very thinly, cut out the circles with a glass.
Place a spoonful of filling on each circle, pinch the edges.

Use a fork to give the ravioli a pretty skirt.
Do this with all the other ravioli.
Boil the ravioli in salted water for 5-6 minutes. And serve immediately with sauce or just with butter.
Bon appetit!
Also Like
Comments for "Ravioli with three Types of Cheese"