Rice with Curry and Shrimps
by Editorial Staff
We are preparing an appetizing option for lunch or dinner. Bright, rich, aromatic and delicious rice with curry and shrimps. The process is quick, we cook in a pan. Take note of the recipe!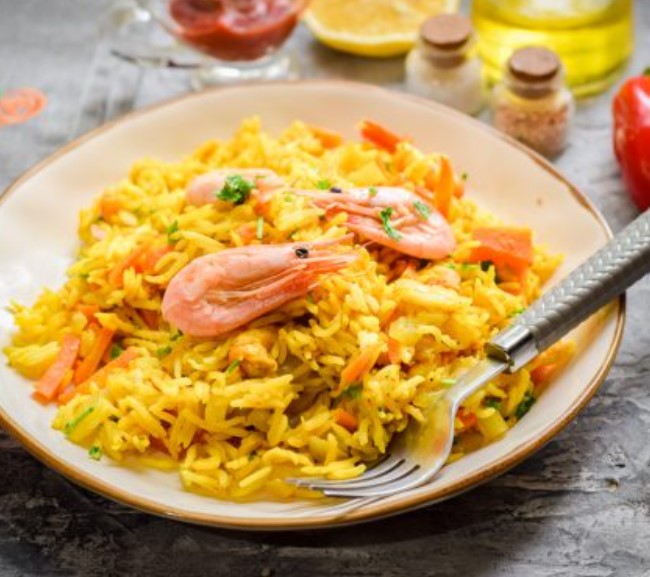 Cook: 40 mins
Servings: 2
Ingredients
Rice – 0.5 cups
Water – 1 Glass
Curry – 0.5-1 Teaspoons
Shrimp – 150 Grams
Bow – 50 Grams
Carrots – 50 Grams
Garlic – 1 Clove
Salt, pepper – To taste
Vegetable oil – 1
Salt – To taste
Pepper – To taste
Directions
Prepare all ingredients.
Peel the onions and carrots, rinse and dry the vegetables. Cut the onion into small cubes, cut the carrots into cubes. Transfer vegetables to a frying pan, add a spoonful of oil.
Add a serving of rice to the skillet.
Add the peeled shrimp, curry, salt and pepper to the skillet to taste.
Pour in water, add a crushed clove of garlic to the pan. Stir everything and cover the pan with a lid. Cook the rice over low heat for 20 minutes.

Serve the cooked rice.
Enjoy your meal!
Also Like
Comments for "Rice with Curry and Shrimps"