Wings with BBQ Sauce
by Editorial Staff
If you like savory tastes, I recommend trying these mouth-watering spicy chicken wings. The homemade sauce makes them truly amazing.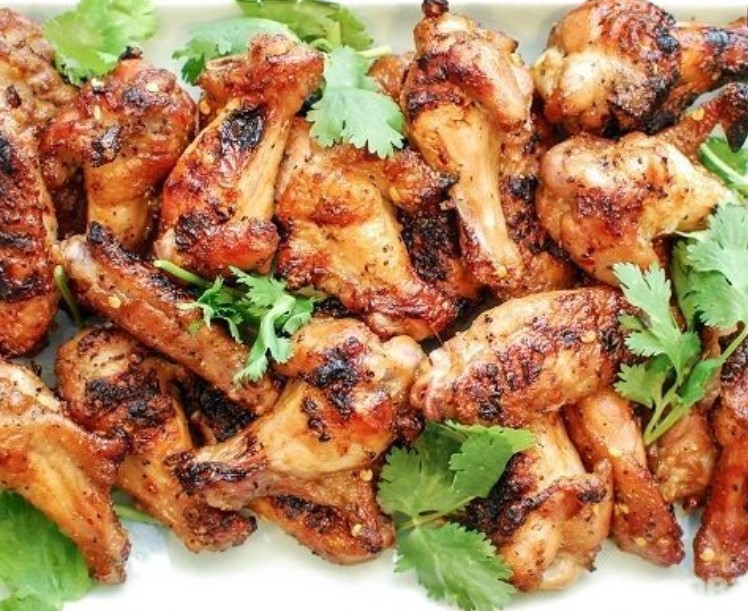 Cook: 1 hour 15 mins
Servings: 6-8
Ingredients
Wings – 1 Kilogram
Salt and Pepper – To taste
Ketchup – 1/2 Cup
Vinegar – 1/2 Cup
Honey – 1/4 Cup
Orange Juice – 1/4 Cup
Liquid Smoke – 1 Teaspoon
Hot sauce – 1 teaspoon
Worcester Sauce – 2 Teaspoons
Brown Sugar – 1 Teaspoon
Directions
Preheat oven to 180 degrees. Wash the wings, dry and cut if desired. Place on a baking sheet lined with foil or parchment. Season with salt and pepper to taste. Send the baking sheet to the oven for 20 minutes.
While the wings are baked for the first time, you can do the sauce. Send all the ingredients to a saucepan, bring to a boil and simmer over low heat for 15 minutes.
Prepare another baking sheet, cover with foil or parchment and it. Transfer the wings carefully to a clean baking sheet.

And fill with sauce. Send to the oven again, now bake until golden brown. Boil the remaining sauce until thickened. It can be served with wings.
Bon Appetit!
Also Like
Comments for "Wings with BBQ Sauce"