Cheesecake with Peaches without Baking
by Editorial Staff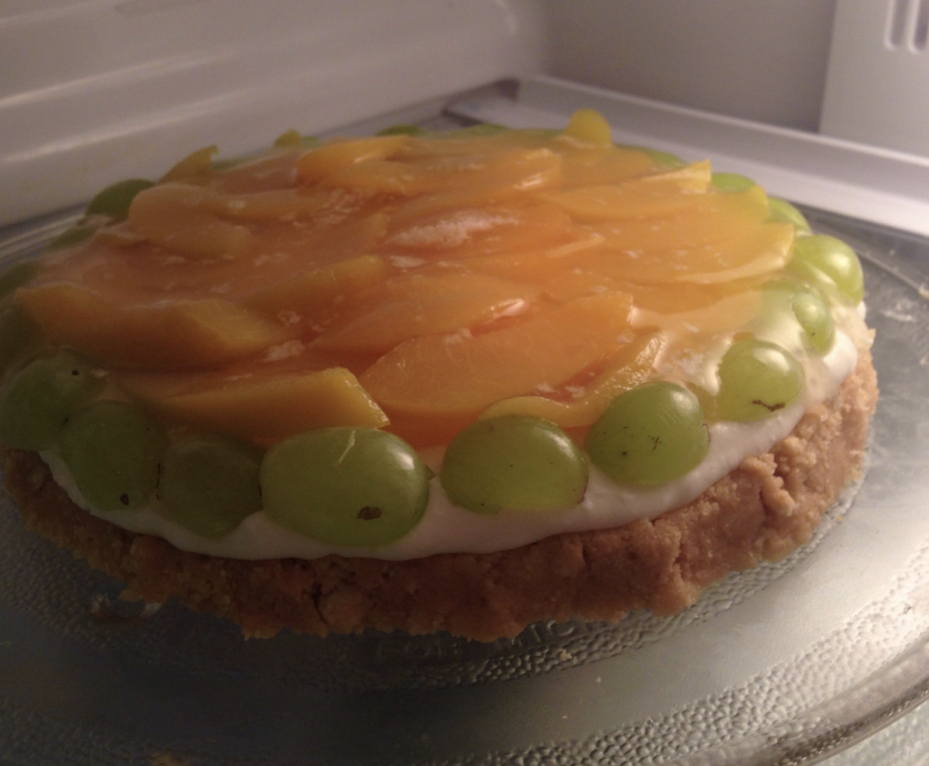 Incredibly delicious cheesecake without baking!
Ingredients
Vanillin taste
Sugar 100.00 g
Gelatin 30.00 g
Canned Peaches 400.00 g
Cookies "Jubilee" 200.00 g
Butter 200.00 g
Cottage cheese 400.00 g
Cream 30% 200.00 ml
Directions
Dissolve 15 g of gelatin in the amount of water indicated on the bag and leave to swell for 30 minutes. Drain the syrup from the peaches (from 1 can) and soak the remaining gelatin in the syrup.
Crush the cookies into crumbs, mix with softened butter, mix well. Put in a mold, spread over the bottom, and tamp well. Put it in the fridge while we are doing the curd part of the cheesecake.
Stir gelatin from 1 glass so as not to stick to the spoon and the bottom of the dish, and put on fire. Heat, not boiling, and stir until the gelatin is completely dissolved. Cool until warm.
Beat sugar, cream, and a pinch of vanillin until sugar dissolves. Add cottage cheese, stir until smooth. In the end, stir the cooled gelatin into the curd cream.
Pour the cottage cheese cream over the base in a mold and put the cheesecake in the refrigerator for 1-2 hours to set.
Heat the syrup with soaked gelatin over a fire, stir until dissolved, not allowing the liquid to boil. Set aside and allow to cool.
Cut the peaches into slices and place them on the cheesecake that has frozen by this time. Gently pour the cooled gelatin syrup over the cheesecake and refrigerate for another 2-3 hours.
Enjoy your meal!
Also Like
Comments for "Cheesecake with Peaches without Baking"