Creole Jambalaya with Pasta
by Editorial Staff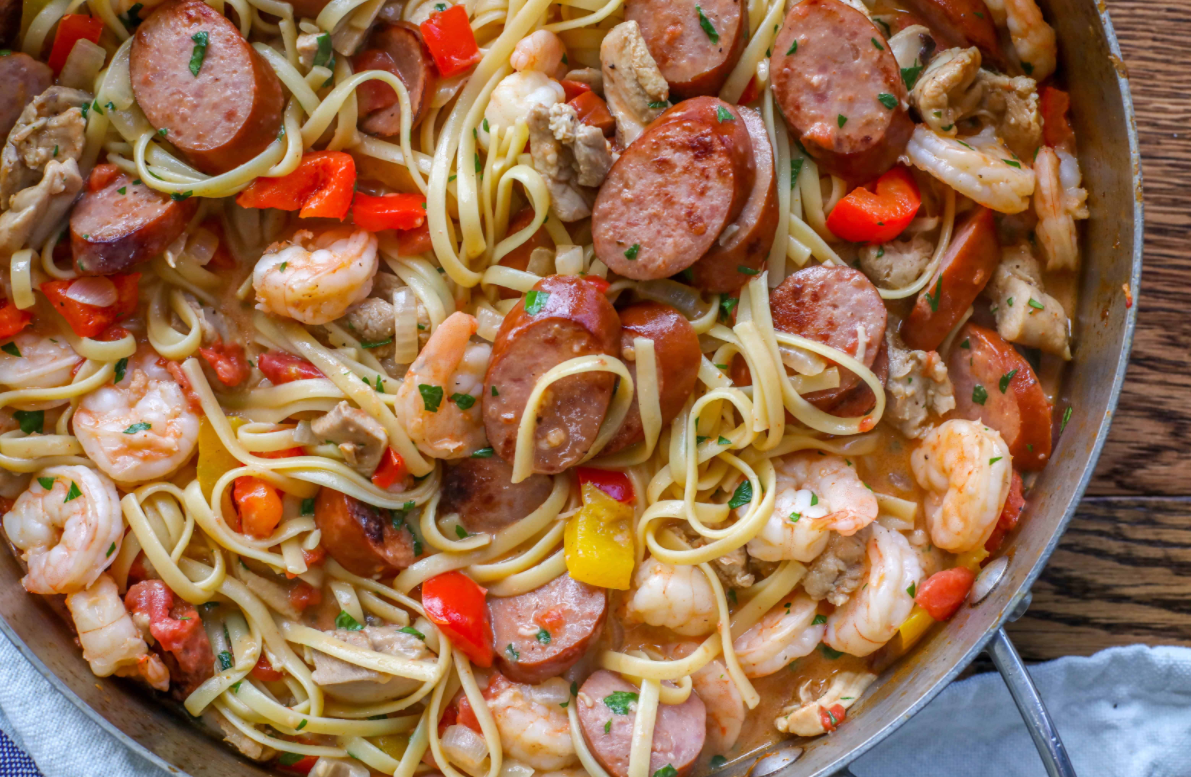 Spicy sausage and tender shrimp make this Jambalaya pasta a dinner that will leave everyone thinking for a few seconds. This delicious pasta in one pot is a weekday dinner you'll love.This dish is loaded with fantastic Cajun spice flavor. Both children and adults in this house agree that this is a success!
Ingredients:
2 tablespoons olive oil
2 tablespoons Creole spices
300g chicken breast
250g shrimp (raw, peel if desired)
1 red pepper
1 green pepper
1 red onion (medium size)
2 -3 garlic cloves
2-3 tomatoes " rum, cream
1 tablespoon finely chopped parsley
Salt, pepper
1 pack of linguine, fettuccine or spaghetti
Directions:
Place the pasta in boiling salted water and boil until tender.
Jambalaya Finely chop the onion, red and green peppers
Chop the garlic.
Cut the tomatoes into small cubes.
Cut the chicken breast into thin strips and sprinkle with Creole spices, mix well so that the whole chicken is evenly covered with spices.
Heat the olive oil in a large skillet.
Put the chicken in a hot skillet with butter.
Fry quickly on all sides until half cooked.
Add chopped peppers, onions, shrimps and garlic to the pan.
Season all ingredients with salt and black pepper.
Add the finely chopped tomatoes last, mix all the ingredients gently, cover and turn off the heat.
Bon appetit!
Also Like
Comments for "Creole Jambalaya with Pasta"