Jambalaya with Seafood
by Editorial Staff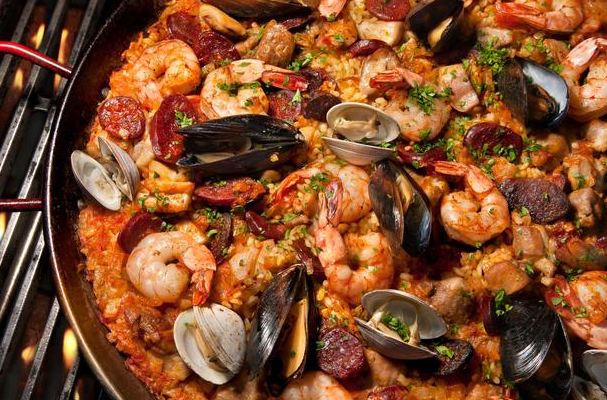 Jambalaya cooked in foil turns out to be very tender and has a light smoky flavor.
Ingredients
Rice (long grain white) 1.5 cups
Water 3 glasses
Shrimp (large peeled) 500 g
Seafood (scallops) 500 g
Tomatoes (canned) 1 can (400 g)
Bell pepper (green) 2 pcs.
Onion (bulb) 1 PC.
Spices (Cajun seasoning) 3-4 teaspoon.
Instructions
Preheat oven or grill. Cut six sheets of thick foil (20 x 30 cm). Cook rice according to package directions. In a large bowl, combine the rice and the rest of the ingredients. Divide the mixture evenly into six portions and place on foil.
Join the edges of the foil in such a way that all the ends of the sheet are adjacent to each other and when cooking, the heat stays inside, and does not go out.
Place the rolls on the grill, close the lid, and cook over low heat for 12-15 minutes, turning every six minutes, until the shrimp turns pink.
Cut the top of the foil before serving and let the steam out gently.
Bon appetit!
Also Like
Comments for "Jambalaya with Seafood"