Delicious Fried Potatoes
by Editorial Staff
Someone likes boiled potatoes, but I prefer to fry them. Of course, this is not very useful, but how delicious! I fry, usually with the addition of onions and garlic, they give the dish an amazing aroma.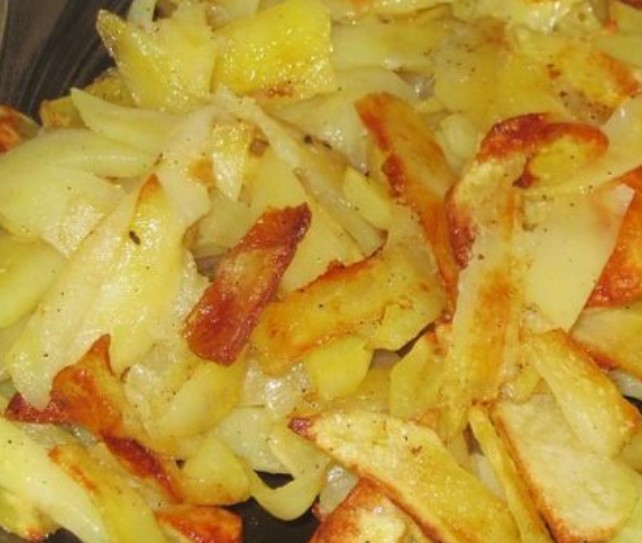 Cook: 45 mins
Servings: 4-5
Ingredients
Potatoes – 1 Kilogram
Vegetable oil – To taste
Salt and Pepper – To taste
Onions – 1-2 Pieces
Directions
Peel the potatoes and cut them into arbitrary, approximately equal thin slices or cubes. Heat 4 tablespoon in a deep frying pan. l. vegetable oil and spread the potatoes. Fry for 5 minutes over maximum heat, then stir with a spatula and make the heat lower than medium. Fry under the lid for another 5 minutes.
It's time to add chopped onion (if cooking with it) and spices. Mix thoroughly again with a spatula. We continue to fry under the lid, making sure that the potatoes do not burn.

We bring the potatoes to readiness, an indicator of which is always a golden crust and an unsurpassed aroma that will fill your entire kitchen.
Bon Appetit!
Also Like
Comments for "Delicious Fried Potatoes"