Donuts with Chocolate and Marshmallow
by Editorial Staff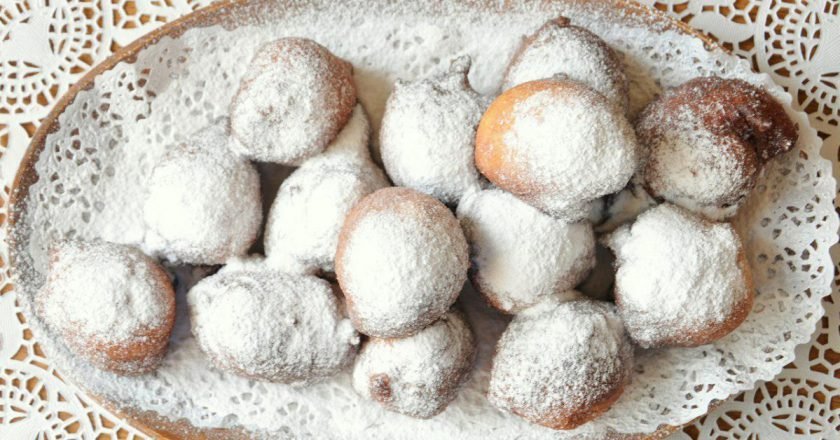 These donuts can be eaten with the family or in a large company. Crispy, chocolate, with a surprise in the form of marshmallows, will surely appeal to children and will not leave adults indifferent!
Ingredients
Dry yeast 6 g
Milk 1 stack.
Wheat flour 2.5 stacks.
Sugar 2 tbsp
Salt to taste
Vanillin 1 teaspoon
Yolks 3 pcs.
Butter 60 g
Dark chocolate 150 g
Marshmallow 50 g
Powdered sugar to taste
Sunflower oil 0.5 stacks.
Directions
Heat half a glass of milk and pour the yeast into it. When dissolved, add half a glass of flour, stir. Allow half an hour for the dough to come up.
Grind the yolks with sugar, salt, add vanillin. Insert into the coming dough. Stir soft butter into the dough until completely absorbed.
Add flour in small portions, continuing to knead. The dough will begin to lag behind the hands and walls, it will become smooth, soft, and slightly sticky.
Wrap the dough with cling film. Leave it in the refrigerator for at least 2 hours, preferably overnight.
Sprinkle flour on the table. Roll out the dough to a thickness of 6 mm. Cut out an even number of circles with a mold or glass.
Separate half. Break the chocolate into pieces and place it in the middle of each mug. Add two marshmallows there.
Cover them with the second part and gently press the edges. You can brush them with milk so that the dough sticks well. Cut out the circle with the same glass so that the edges stick together well. Let the donuts come up for 10-15 minutes.
Heat a skillet over medium heat and add a lot of oil. Donuts should be dipped halfway into the butter. Fry until browned on both sides.
Remove excess grease with paper towels and dust with powdered sugar.
Also Like
Comments for "Donuts with Chocolate and Marshmallow"