Fruit Yogurt Muffins
by Editorial Staff
When "suddenly" a lot of yogurt accumulated in jars … Just 3 jars of ordinary yogurt with different flavors were hanging in the refrigerator, so I decided to use them for making muffins.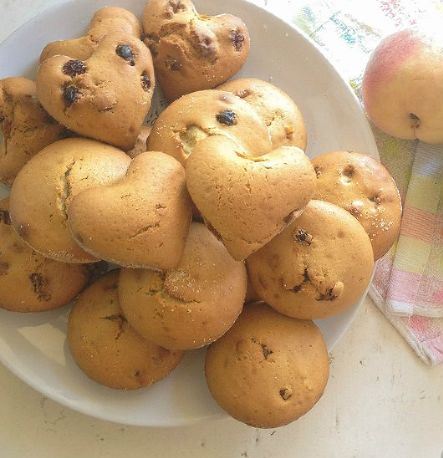 Ingredients
Butter – 150 g
Yogurt – 335 g
Eggs – 2 pcs.
Sugar – 70 g
Flour – 3 cups
Soda – 1 teaspoon
Walnuts (optional)
Raisins (optional)
Directions
Melt the butter. Mix eggs, yogurt, butter and sugar in a bowl. Beat everything until smooth.
Add baking soda and gradually add flour.
The dough will be thick!
If you have reusable molds, grease and sprinkle them. If you have paper ones, then nothing needs to be done. Put the dough into molds. Add walnuts and raisins if desired. Bake at 190 degrees for 20-25 minutes.
Also Like
Comments for "Fruit Yogurt Muffins"