Grilled Pork
by Editorial Staff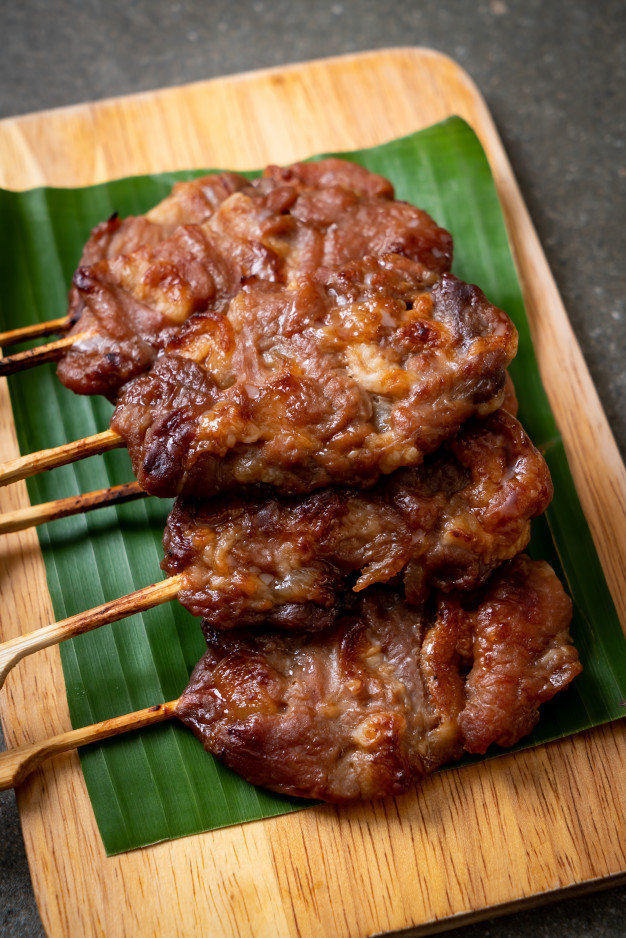 In my opinion, this is the simplest recipe for grilling pork. This roast pork can be served as a main dish with a side dish or as a chilled appetizer.
Ingredients
Pork fillet – 450 g
Soy sauce – 3 tbsp
Honey – 3 tbsp
Fresh lemon juice – 1 tbsp
Olive oil – 1 tbsp
Garlic (peeled and minced) – 3 cloves
Ground ginger – 1/2 teaspoon
Directions
Cut the pork fillet into strips and place the meat in a plastic bag.
In a small bowl, combine soy sauce, honey, lemon juice, olive oil, garlic and ginger, pour this mixture into a plastic bag with pork and mix well by shaking the bag well. Put the bag in the refrigerator for 2-4 hours, shaking the bag occasionally.
Take the meat out of the marinade and string it on skewers (if the skewers are wooden, then they must first be soaked in cold water for 10 minutes). Turn on the grill to preheat to medium heat. Place the kebabs on the preheated grill rack and grill the pork for about 2-3 minutes on each side.
Serve pork kebabs hot or at room temperature.
Also Like
Comments for "Grilled Pork"