Hummus with Orange Juice
by Editorial Staff
Hummus is a delicious pâté made from chickpeas (lamb peas). There
are many recipes for its preparation. I recently tried a Moroccan variation, hummus with orange juice. It's delicious and flavorful!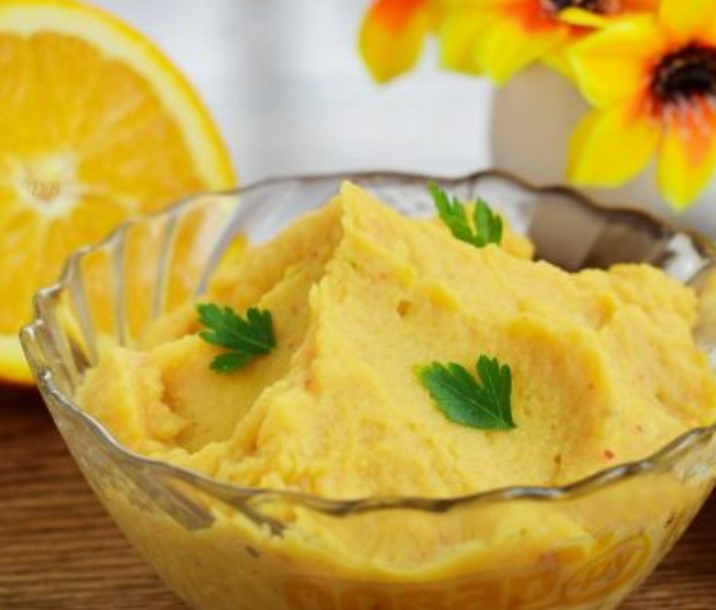 Cook: 8 hour
Servings: 6
Ingredients
Chickpeas – 200 Grams
Olive oil – 3 tbsp
Coriander – 1/4 Teaspoon (ground)
Zira – 1/4 Teaspoon (ground)
Paprika – 1/4 Teaspoon (ground)
Salt – To taste
Orange Juice – 75 Milliliters
Garlic – 1-2 Cloves (large)
Onion – 1 Piece
Cilantro – To taste
Directions
Soak the chickpeas in cold water (1 l) for 8 hours, drain. Then boil under a closed lid in plenty of water for 1.5 hours. Leave some broth to dilute hummus. Peel the onion and garlic.
Combine all ingredients except olive oil in a chopper and beat until smooth.

Add butter in portions, whisking each time until smooth.
Serve with paprika and cilantro.
Bon Appetit!
Also Like
Comments for "Hummus with Orange Juice"