Rice with Cauliflower
by Editorial Staff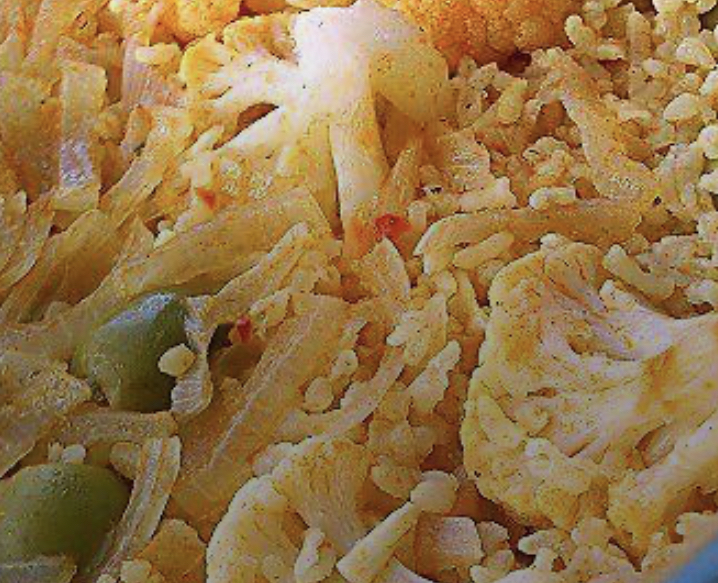 Rice with cauliflower can be served as a side dish or as a main lean dish. You can use saffron, cumin, turmeric, coriander, barberry, and ground pepper like spices.
Ingredients
Rice- 1 Glass
Medium head of cauliflower- 1 Piece
Onion- 1 Piece
Salt and spices- To taste
Directions
Rinse the rice, put it in a saucepan, add water and boil until tender.
Rinse the cooked rice.
Grate cauliflower, chop the onion.
Heat oil in a skillet.
Put the onion in a frying pan, add spices and fry until golden brown.
Add cauliflower and cook for 5-7 minutes, stirring constantly.
Add rice to vegetables, salt, stir and cook until the rice is hot.
Enjoy your meal!
Also Like
Comments for "Rice with Cauliflower"