Thai Salad with Daikon
by Editorial Staff
Daikon Thai Salad is a fresh, very easy to prepare, light and interesting salad that is made from affordable and simple ingredients. Raw food recipe.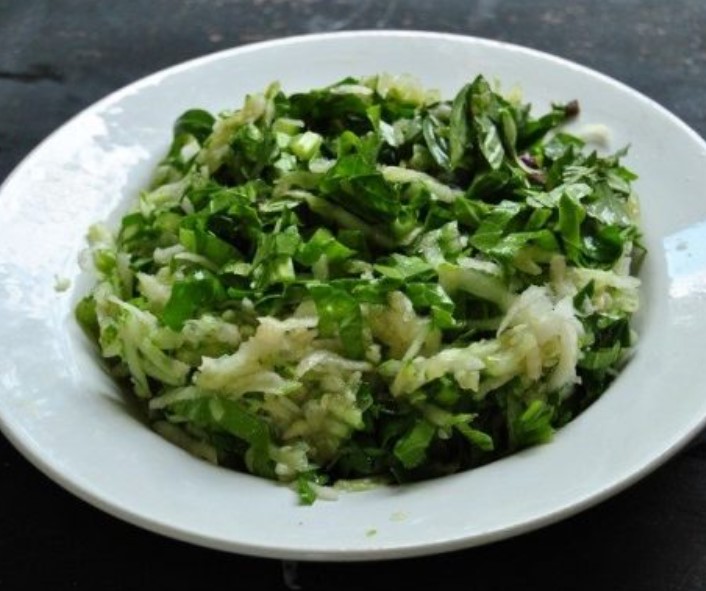 Cook: 15 mins
Servings: 2
Ingredients
Daikon white – 1/2 Piece
Large cucumber – 1 Piece
Greens – – To taste
Sesame oil – – To taste
Soy sauce – – To taste (optional)
Directions
The set of ingredients is minimalistic – only daikon, cucumber, herbs (which one – as you like best, but add it), soy sauce (optional) and oil.
Wash the cucumber and rub it on the coarsest grater right with the peel.
Rub the washed daikon on the same grater.
In a salad bowl, mix the daikon and the cucumber together with the juice released during grinding.

Now do not chop too finely the greens we have.
The greens must be chopped coarsely enough, otherwise we end up with a creamy paste, not a salad.
Add greens to the salad, season with soy sauce and sesame oil (in free proportions – as you like), and you're done! We eat it immediately 🙂
Bon appetit!
Also Like
Comments for "Thai Salad with Daikon"