Beetroot, Boiled Egg and Cheese Pate
by Editorial Staff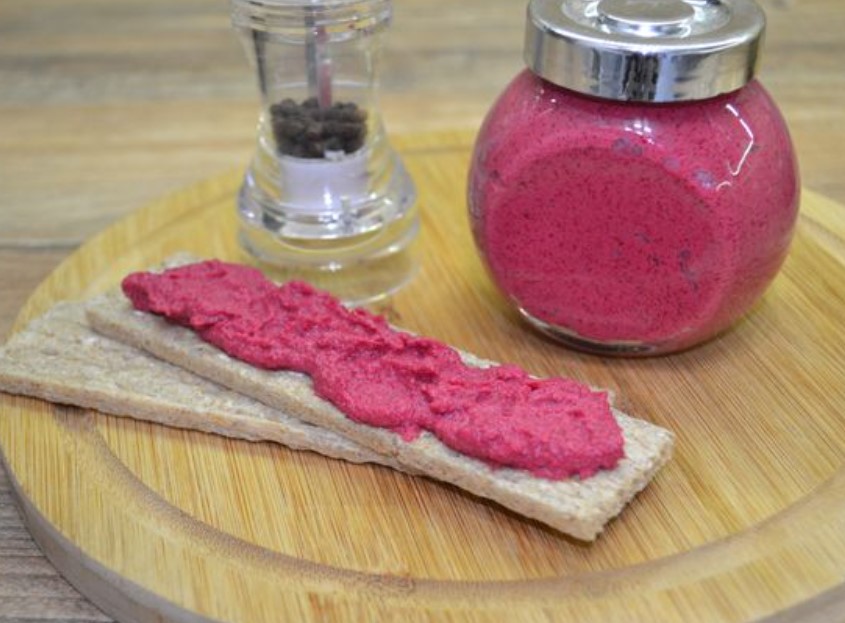 Delicious, spicy beetroot pate with boiled eggs and feta cheese, which, moreover, can be cooked in a matter of minutes, if you don't count the baking time of the beets.
Cook: 1 hour 5 mins
Ingredients
Small beets – 1 pc. (100 g)
Eggs – 1-2 pcs.
Cheese (salted feta cheese or feta) – 80 g
Garlic – 1 large clove
Vegetable oil – 1 tbsp
Salt to taste
Ground black pepper – to taste
Directions
Wrap the beets in foil and bake in the oven at 200 degrees until tender. The beets are small, so they will not bake for long (40-50 minutes). Or you can boil the beets. To do this, pour cold water over it and send it to the fire. It will take about the same amount of time. Boil eggs hard-boiled (8 minutes after boiling) and cool in cold water.
Peel and cut beets and eggs into arbitrary pieces. Chop the cheese at random.
Put the beets, eggs and cheese in a blender bowl with a "knife" attachment. Peel the garlic, cut in half and add to the rest of the ingredients. Pour in vegetable oil. Puree until smooth.
Salt the pate of beets, boiled eggs and feta cheese if necessary and add ground pepper to taste.

Store beet pate in the refrigerator, preferably in a glass container.
Bon appetit!
Also Like
Comments for "Beetroot, Boiled Egg and Cheese Pate"