You bought a boxer puppy.
What to feed this striped, or maybe a red or white miracle.
Question one: natural food, dry food, or mixed food?
When choosing a diet, it is necessary to proceed from the fact that the Boxer is a fairly heavy dog. When feeding with natural products, the diet should be selected so as to provide the puppy with the maximum necessary amount of substances required for the life and growth of the body. It is necessary to carefully and competently select the menu for each feeding. In addition to fruits and vegetables, which are necessary for a puppy's diet, do not forget about vitamins and feeding. This is very important for heavy dogs.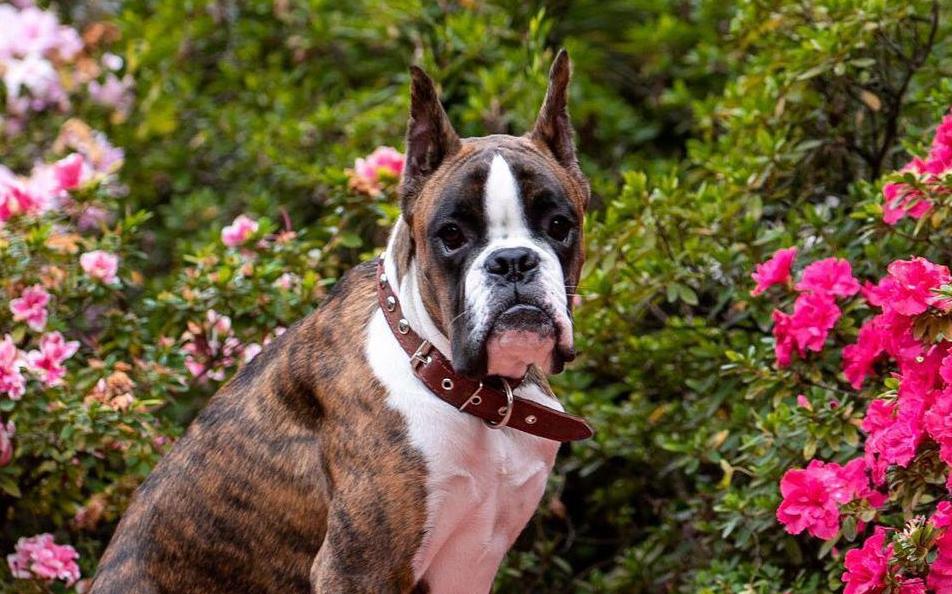 Feeding Boxers with Natural Food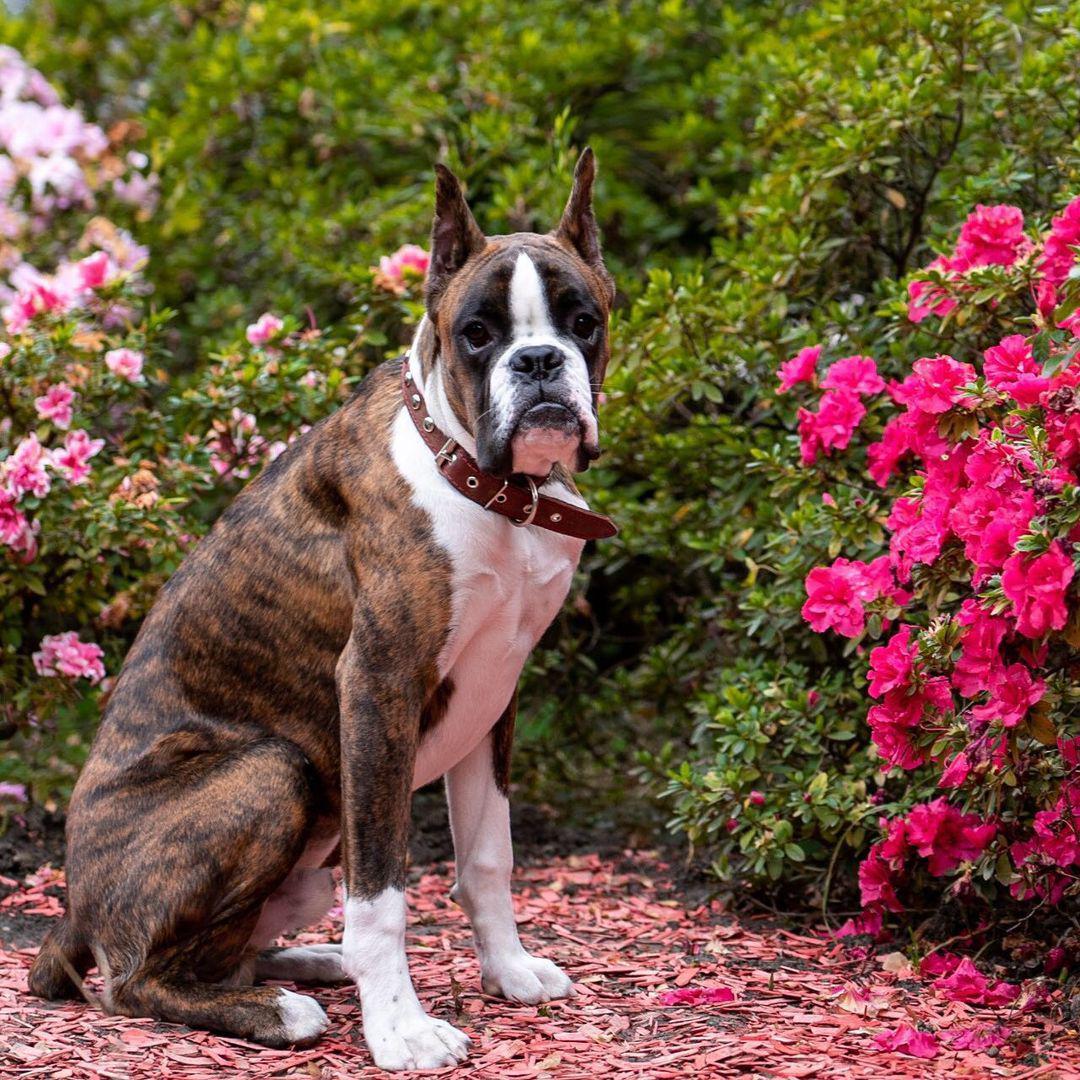 For your dog to get all the nutrients it needs to keep it healthy, you are going to feed your dog with fresh food, then for a change, you need to make sure that the dog gets all the nutrients.
By meat products, we mean all parts of slaughtered livestock, rabbits, game, and poultry; fish is also useful. Eggs are very valuable sources of protein. True, chicken protein destroys valuable biotin (from the vitamin B complex) in the body. Therefore, from time to time it is necessary to give only the yolk of a hard-boiled egg. Curd is also a good source of protein.
Meat is served raw, semi-raw, or boiled. Pork is not good for dog food. On the one hand, fresh meat suitable for human consumption can contain pathogens of Auesky's disease, which are deadly for a dog, and on the other, it can cause itching. Pathogens are destroyed only with prolonged cooking of meat.
Game meat is only given when purchased for humans; poultry, especially deep-frozen, because of the danger of salmonellosis, it is better to cook! In boiled poultry and rabbit, bones are carefully removed, since the gnawed tubular bones form fragments. Game is especially good for whetting appetite in poor eaters.
Lamb and entrails are also good dog food. Raw liver, spleen, and lungs are laxative, so it is best to feed them boiled. The entrails, due to the poisons remaining in them from the environment, should not be fed for a long time in a row, although the lamb entrails are the least contaminated. If you buy frozen one-day-old chicks and choose to feed them to your dog (thawed!), This is very healthy and rich food.
Do not trim all fat from meat. If it is too fat, boil it and remove the fat from the chilled broth (add the broth to the feed, because it contains valuable substances); some fat is given to the dog as an energy supplier and also to help the body absorb fat-soluble vitamins.
Fish with carefully removed bones is a pleasant variety but must be boiled as raw fish can cause diarrhea. From time to time, smoked herring is a special treat.
Fresh tripe, which in its unprocessed form also contains a lot of digestible plant nutrients, is a valuable complementary food for any dog.
It is more practical, cleaner, and most economical of all to feed the dog by making a large supply of all the necessary types of meat in advance, dividing it, mixing it, and freezing it in portions.
Give deep-frozen meat only after defrosting and warming it to body temperature! Meat chilled to refrigerator temperature is still cold and causes diarrhea.
Grain feed includes brown rice, stale wholemeal bread, pearl barley, noodles, biscuits for dogs, and cereal for feeding (note – not to be confused with universal food in the form of flakes that contain meat!). A dog can only digest plant food in a processed form, such as, for example, wholemeal bread, boiled pasta, and ready-made cereals for feeding. All other grain products should be boiled to steam the indigestible rind.
Vegetable food (except for puffy species) is also good for dogs, for example, garlic improves the intestinal microflora. Boil the cuttings of mild vegetables, chop them finely and mix them into the food.
Meat, and especially fish, contains a relatively high amount of phosphorus, but little calcium. Therefore, when feeding with fresh food, it is necessary to additionally add calcium and vitamins, primarily from the complex of vitamins B (best of all, yeast flakes); when giving mineral and vitamin preparations, watch as much as possible a calcium/phosphorus ratio (at least 1: 2). In prepared food, the optimal ratio of potassium and phosphorus is 1.2 parts of potassium to 1 part of phosphorus.
Attention: many vitamin preparations, if dosed as directed, contain too much vitamin D and vitamin A. Bone diseases provoked by such an overdose is exactly the same as with an overdose of phosphorus (the need for vitamin A in growing dogs is 220 E; in an adult dog 110 E; in vitamin D, respectively 22E and 11E per kilogram of body weight per day).
Once a week, no matter what day, give a tablespoon of thistle oil, rich in fatty acids, a glass of low-fat yogurt (or cheese), egg yolk, and chopped gelatin in the feed. Brewer's yeast supplies, among other things, the whole complex of vitamins B. Overdose with vitamin B are excluded and will not cause harm. Vitamin C is produced by the dog itself, so no supplementation is required.
With the food described above, your dog will get everything he needs and develop well. In some dogs, the metabolism is so increased that, despite the fairly diverse food, vitamin deficiency occurs. Do not experiment, let the veterinarian determine the vitamin deficiency and correct it.
Feeding Boxers with Dry Food
The finished food contains everything a dog needs, is easy to feed, and can be stored in large quantities. If your puppy has already got acquainted with ready-made food with the breeder, keep this habit. Any responsible breeder, when transferring a puppy, will give him the usual food for the first days and tell the new owner where he can buy it near his place of residence.
The same type of product can be fed to a dog for a long time, it does not need a variety of tastes. On the contrary, after changing the type of food that has been given to the dog for a long time, do not be surprised that the dog does not like it and causes diarrhea in it.
Since not every dog ​​is equally well suited to meet its needs, and not all prepared foods are of the same quality, you can switch to another after prolonged feeding.
Do not buy the cheapest product in the nearest supermarket! And with dog food, quality has a price!
Feeding Boxer Puppies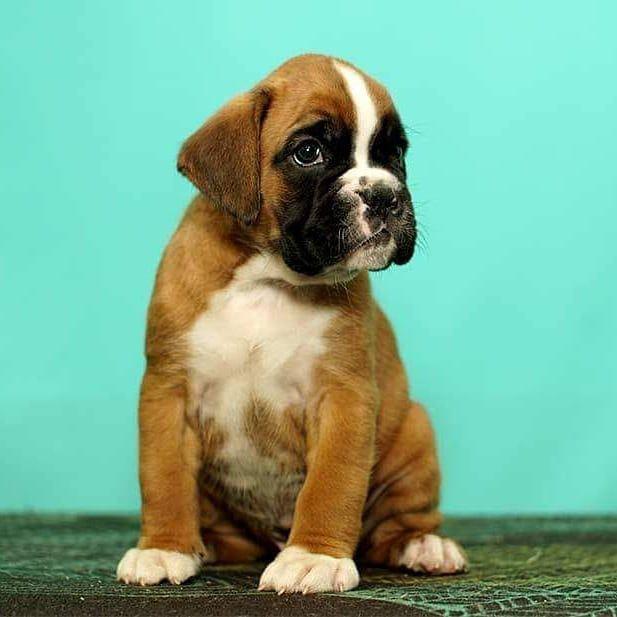 Many manufacturers now offer puppy food for different dog breeds. Pay particular attention to composition and balance. Do not hesitate to ask questions – all major manufacturers have hotlines for consultation by phone or mail.
The feeding of newborn puppies consists of soaked dry food for puppies, kefir, cottage cheese. We started with a mixture of cottage cheese 2-4% and kefir 1-3%, whipped with a blender. He started with 1 spoon, if the stool is normal, brought up to replace 1 feeding completely. The same principle was used to introduce dry food for puppies into the diet of the litter. The food was soaked for 1-2 hours, ground with a blender to a pasty state, and the volume and frequency of feeding were gradually increased. You can also teach porridge. We used rice or buckwheat, some use jars of baby food, there are a lot of them and you can choose a mixture that is suitable for the puppies.
By the age of one month, puppies are almost completely fed without their mother's milk. They eat 6-8 more times a day. Usually 3-4 meals of soaked dry food, 3-4 times a mixture of cottage cheese and kefir. Gradually increase the interval between meals, introduce a long night break from 23 to 7 in the morning, reduce the number of meals to 4-5 times a day. I usually start to accustom them to different fruits, then a slice of apple, then a little banana. You can also give it the first small pieces of boiled turkey or chicken. The first vaccination at 40-50 days. After the first vaccination, the puppies usually leave for new owners. We usually recommend not to change the diet for the first 1-2 weeks, we give with us a supply of feed for several days. The puppy changes living conditions, it is better to postpone the change of diet in time.
It is necessary to decide how the puppy will eat, usually, this is dry food. If you cook homemade food for him, try to make it varied and balanced. At home, this is difficult and supplements are often used. There are different types of supplements: vitamin complexes, specialized for bone growth, etc.
Also Like