12 Interesting Facts About Mustard
by Editorial Staff
Mustard is an annual plant that grows up to 60 cm in height. The bright yellow flowers form seed pods, each containing about 6 seeds. What do you know about Mustard? We will tell you 12 interesting facts about him, and if you have something to add, be sure to leave your comment under this post!
Facts About Mustard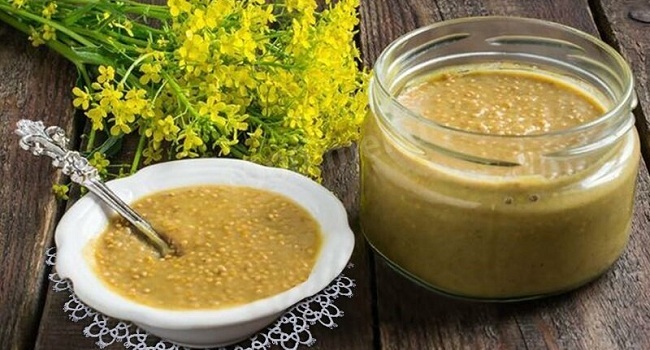 Mustard is a plant from the cabbage family.
Some scholars are of the opinion that mustard appeared in Ancient Afghanistan between 5500 and 2300 BC. Others argue that mustard is native to East India and China.
The Latin name Sinapis goes back to the Greek words meaning "harm to vision" because when the seeds are rubbed, tearing begins.
A mustard seed does not exceed 1.1 mm in diameter, and a black mustard bush can reach 3 m in height.
The first mentions of mustard can be found in the pages of the Bible and in Indian chronicles three thousand years ago.
A mustard seed is one of the smallest, but the concentration of nutrients contained in it is one of the largest.
In the Egyptian burials of the pharaohs, scientists found spice seeds. They were considered a symbol of good luck and were placed in burial sarcophagi.
In Germany, in 1715, the young Nikolai Ludwig von Zinzendorf founded the Order of the Mustard Seed - an organization that preached pietism - a mystical movement in Protestantism (primarily in Lutheranism), which placed religious feeling above religious dogmas.
Mustard is grown in three types - black, white, and Sarepta.
India is the largest mustard cultivation center.
Pope John XXII, who lived in the 14th century, added the mustard sauce to all dishes except desserts.
In the state of Wisconsin, USA there is the Mustard Museum, and on the first Saturday in August, they celebrate the mustard holiday.
Also Like
Comments for "12 Interesting Facts About Mustard"