10 Interesting Facts About Cauliflowers
by Editorial Staff
Cauliflower is superior to all other varieties in taste and nutritional content. What do you know about Cauliflowers? We will tell you 10 interesting facts about him, and if you have something to add, be sure to leave your comment under this post!
Facts About Cauliflowers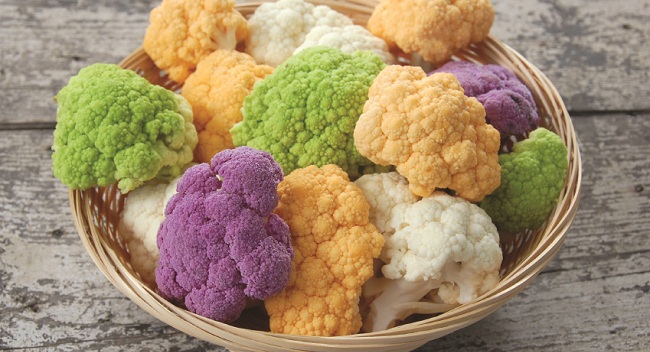 Cauliflower, unlike white cabbage, contains 1.5-2 times more protein and 2-3 times more ascorbic acid.
The "homeland" of cauliflower is Syria. That is why it was called Syrian cabbage for a long time.
Some experts believe that cauliflower began to be grown as a result of the selection of collard greens.
During a drought, the growth of cauliflower stops, and with an excess of moisture, the roots suffer from oxygen deficiency.
Cauliflower is better absorbed by the human body than other species. It is also less irritating to the stomach lining.
To preserve the white color of the vegetable during cooking, a little sugar is added to the boiling water.
Eating cauliflower reduces the risk of heart disease and strengthens the immune system.
Fresh young cauliflower can be eaten raw.
At a time when Europeans were just beginning to cultivate cauliflower as a vegetable crop, the island of Cyprus was the main supplier of its seeds, which, by the way, were very expensive. At first, only nobles and members of the imperial family could afford to eat such an exquisite vegetable.
As of today, China is the world's largest producer of cauliflower.
Also Like
Comments for "10 Interesting Facts About Cauliflowers"