10 Interesting Facts About Parsley
by Editorial Staff
Even the usual seasoning can harbor a lot of unusual things. What do you know about Parsley? We will tell you 10 interesting facts about him, and if you have something to add, be sure to leave your comment under this post!
Facts About Parsley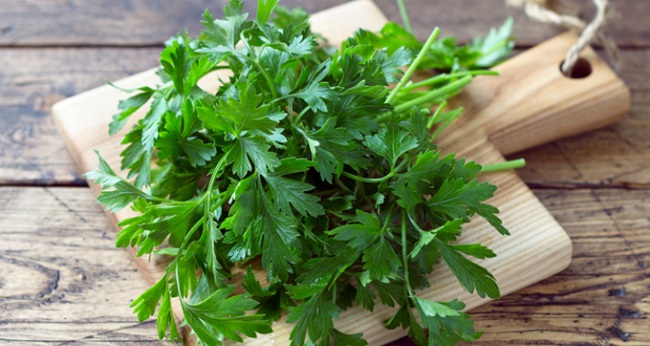 Did you know that there are curly parsley and a plant with flat leaves? The latter, by the way, is called Italian!
The ancient Romans were very fond of parsley. And they have never prepared sauces and salads without this spice.
And the ancient Greeks used parsley in the production of … funeral wreaths, as well as garlands, which were used to celebrate the winners of the sports games Nemene and Istimiana.
Parsley is a natural breath freshener. And it is worth eating it not only to drown out the smell of garlic but also to have a clean breath.
Parsley can provoke a miscarriage. Because in pregnant women, this herb stimulates the uterus.
100 g of parsley contains the same amount of vitamin C as two lemons!
Parsley can withstand up to 5 degrees of frost.
Marie de Medici, Queen of France, considered parsley to be a unique remedy for depression!
The world supplier of parsley is Canada. It is in this country that it is produced the most.
Parsley should not be eaten by those who have chronic kidney and gallbladder diseases.
Also Like
Comments for "10 Interesting Facts About Parsley"