10 Interesting Facts About Asparagus
by Editorial Staff
All over the world, spring is considered the season of asparagus, when the first young juicy shoots appear from the ground. In our country, you don't even have to look for local asparagus in the markets - you need to grow it (and it doesn't grow in one year), the task is truly daunting. As a result, asparagus is basically eaten all year round. What do you know about Asparagus? We will tell you 10 interesting facts about him, and if you have something to add, be sure to leave your comment under this post!
Facts About Asparagus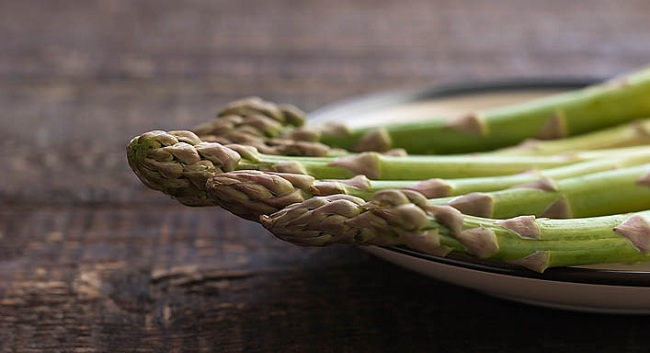 For the first time, asparagus began to be cultivated in Greece 2500 years ago. And the name itself also comes from Greece and means "stem", "escape".
In ancient Rome, asparagus was also very much loved and revered as a delicacy. The recipe for asparagus can be found in the oldest cookery book in the world - De re coquinaria by the Roman gourmet Apicius.
In addition to Julius Caesar, Louis XIV and Thomas Jefferson confessed their love for asparagus. And our Leo Tolstoy, as they say, used it literally in kilograms.
The origin of the asparagus is unknown. Contrary to the theory that asparagus originated in the Mediterranean region, there is speculation that it originated in Northern Europe. Judging by how fearlessly the asparagus tolerates the cold, there is something in this.
The asparagus family is very close to the lily family. Thus, asparagus is a close relative of onions, garlic, and leeks.
The most common types of asparagus are green, white, and purple. White asparagus grows without light and therefore no chlorophyll is produced in its cells.
There are only 16 calories in one serving of asparagus, but it is full of vitamins A, B, C, E, potassium, zinc, and folic acid, because of which the use of asparagus is recommended during pregnancy.
Asparagus stalks are usually recommended to be peeled, and the bottom part to be broken off (just bend the stalk and it will break where needed). Some chefs, however, believe that you should not peel, but choose carefully, selecting only the youngest and freshest shoots. Well, it's easy for them to reason.
The simplest and most common way to cook asparagus is to tie a bunch together and cook upright in a narrow saucepan so that the stems are boiled in water and the heads are steamed. This asparagus is usually served with hollandaise sauce.
In addition, the delicate taste of asparagus goes well with eggs, bacon, shrimp, chicken, rabbit, beef, serves as a base for pizza or pasta. Such is the many-sided vegetable!
Also Like
Comments for "10 Interesting Facts About Asparagus"